December 15, 2017
Mama's Table – Baguio
Mama's Table is a beautiful home in Baguio wherein the living room has been converted into a place people from the public can dine at (I hesitate to call it a "restaurant" hahaha). It was started in 2011 by the owner of the home, Vicky Tinio Clemente, who has a very interesting and inspiring story. She started her career off as a banker and paralegal, then at age 50, she studied classic French cuisine at the New York Culinary Institute, and became a chef. The name stems from the time when she did her thesis and had to make a tasting menu, which she called Mama's Table because it was inspired by recipes from her family.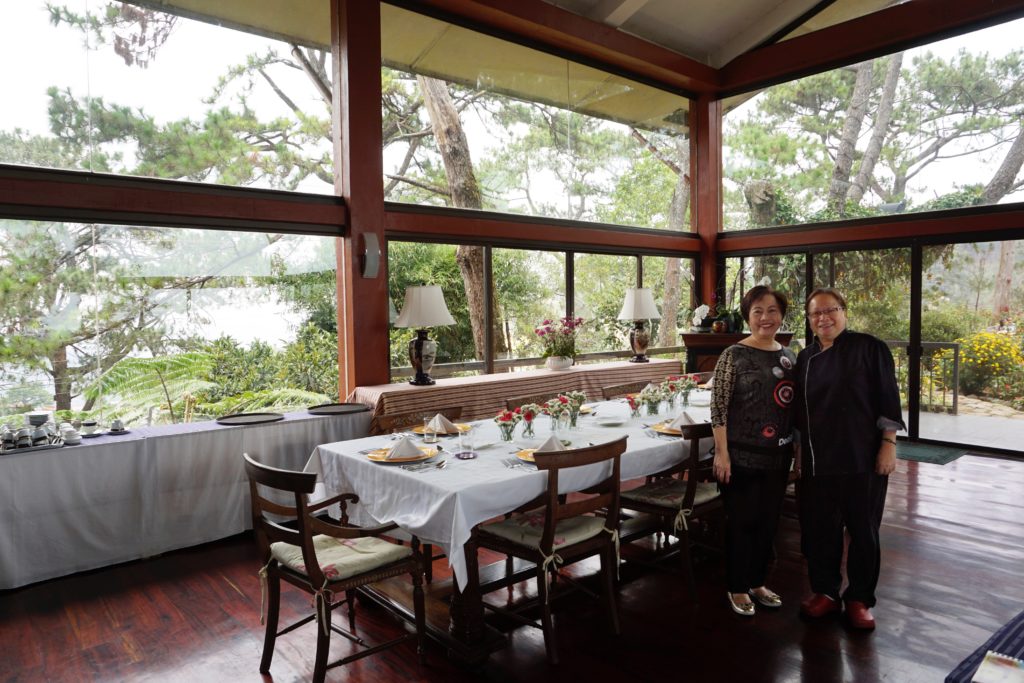 Vicky Tinio Clemente on the right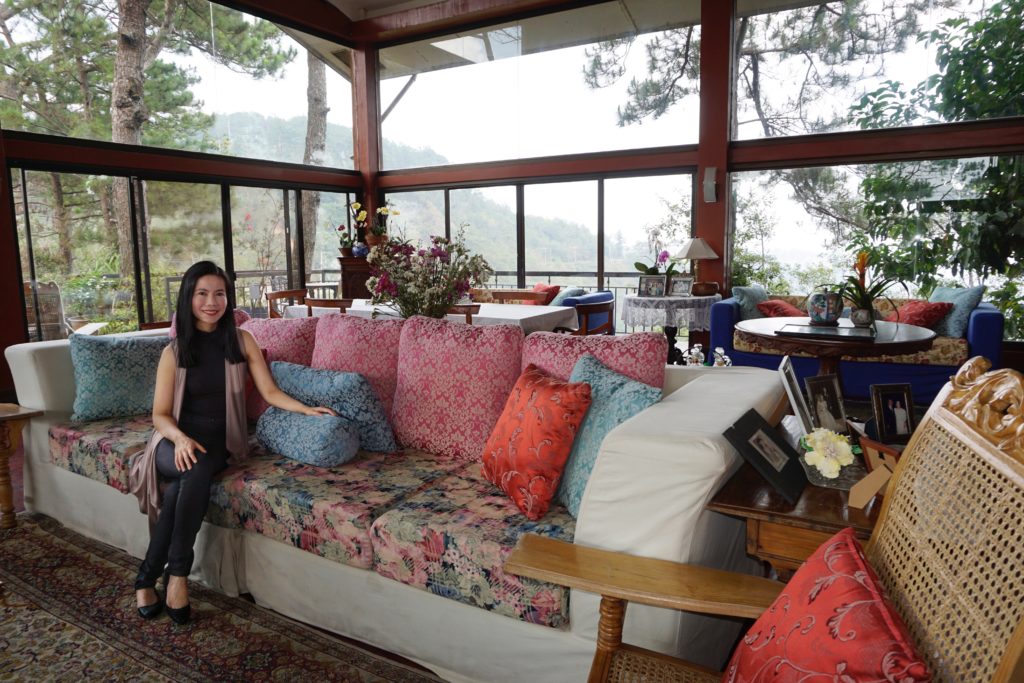 comfortable couch with colorful pillows in the middle of the living room
In order to book a table, you need to be a minimum party of six persons. Make sure to book your table way in advance since they only accept a limited number of guests. Especially during the holidays, book your table as much as one month in advance. Call 09156438775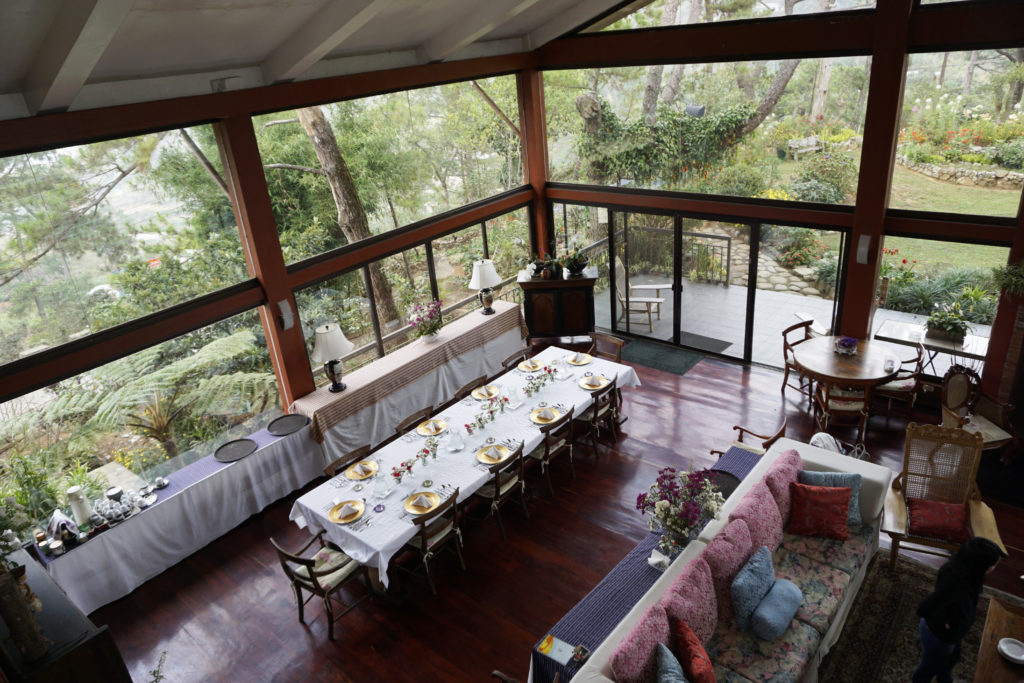 Our Lunch Table
You can dine at Mama's Table for both lunch and dinner. Although I haven't tried eating there for dinner, I would imagine lunch would be preferable in order to make the most out of the all-glass walls and great view outside.
The meal starts off with yummy pica-pica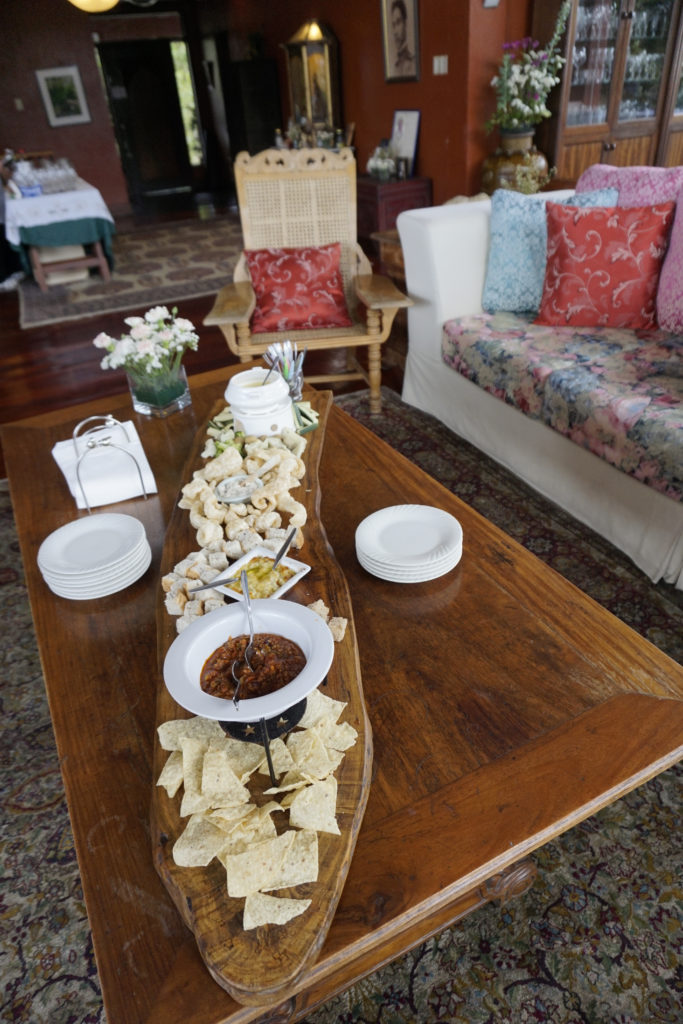 pica-pica spread
Gathering around the pica-pica table – so homey and comfortable in the middle of the lovely house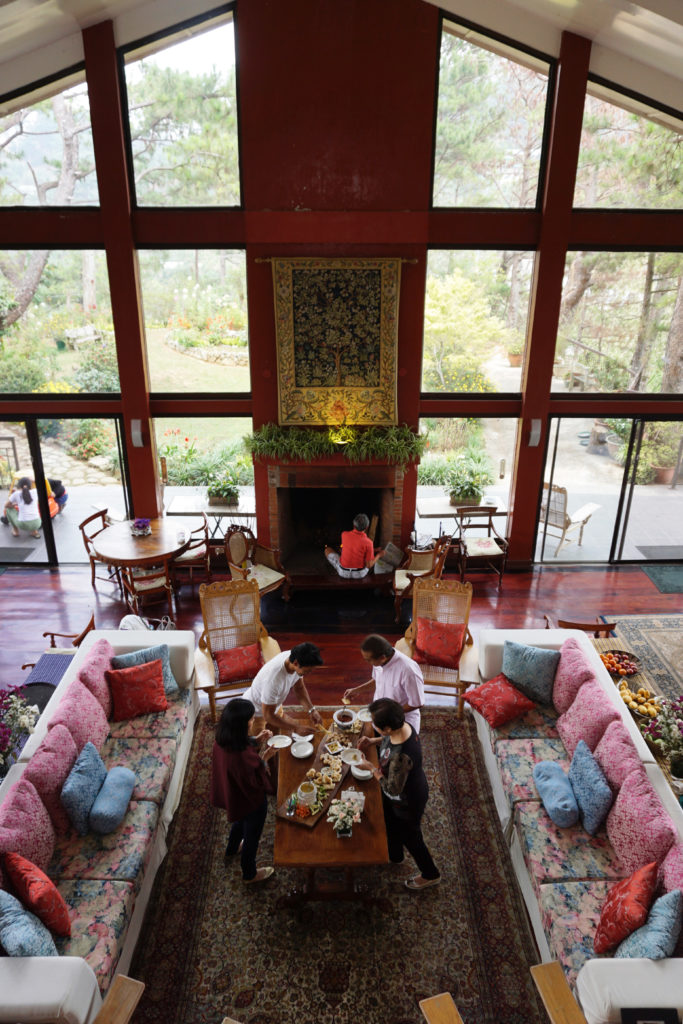 beautiful interiors, and big picture windows where you can see great views from every angle
Chef Vicky Tinio Clemente preparing the sumptuous 8 course tasting menu. Her preparations along with her staff are so organized, and her kitchen is very neat and clean
Here is the 8-course tasting menu I had when we were there. The dishes were very good, and nicely presented. They can prepare food for kids too, just let them know in advance if you will have children in your party.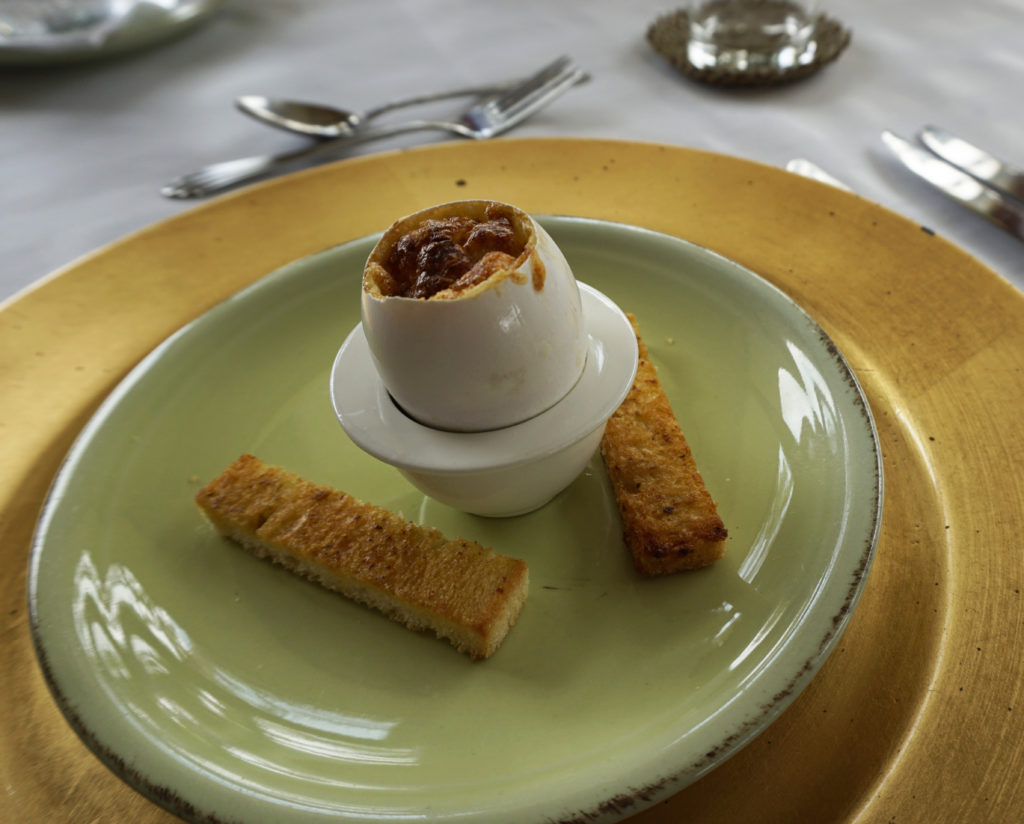 quiche in an egg shell with anchovy toasts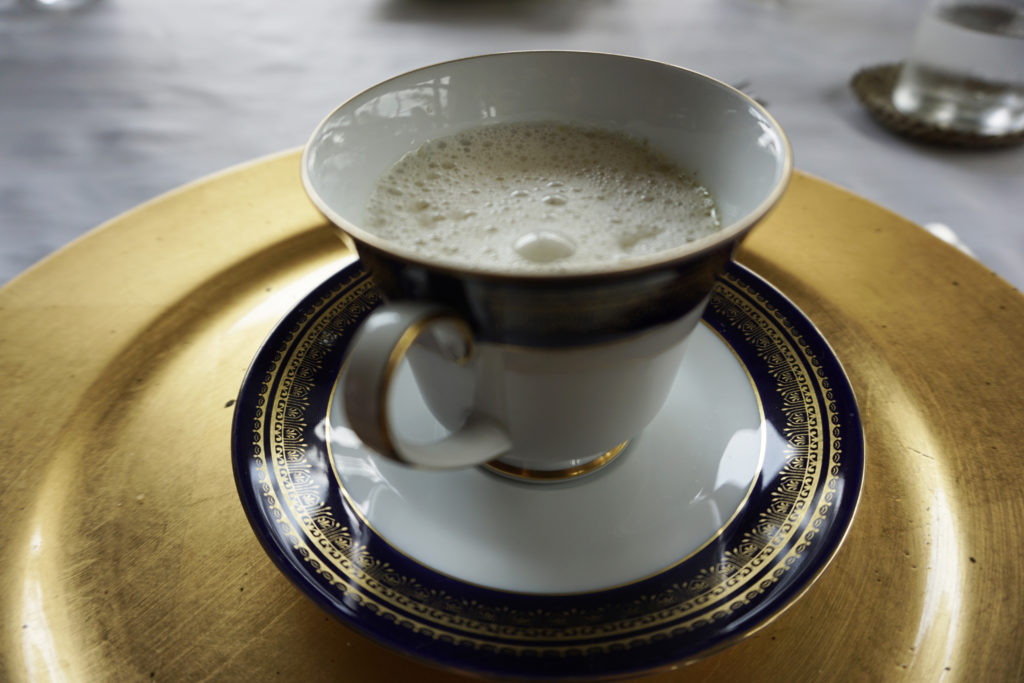 mushroom ginger with garlic foam – like cappuccino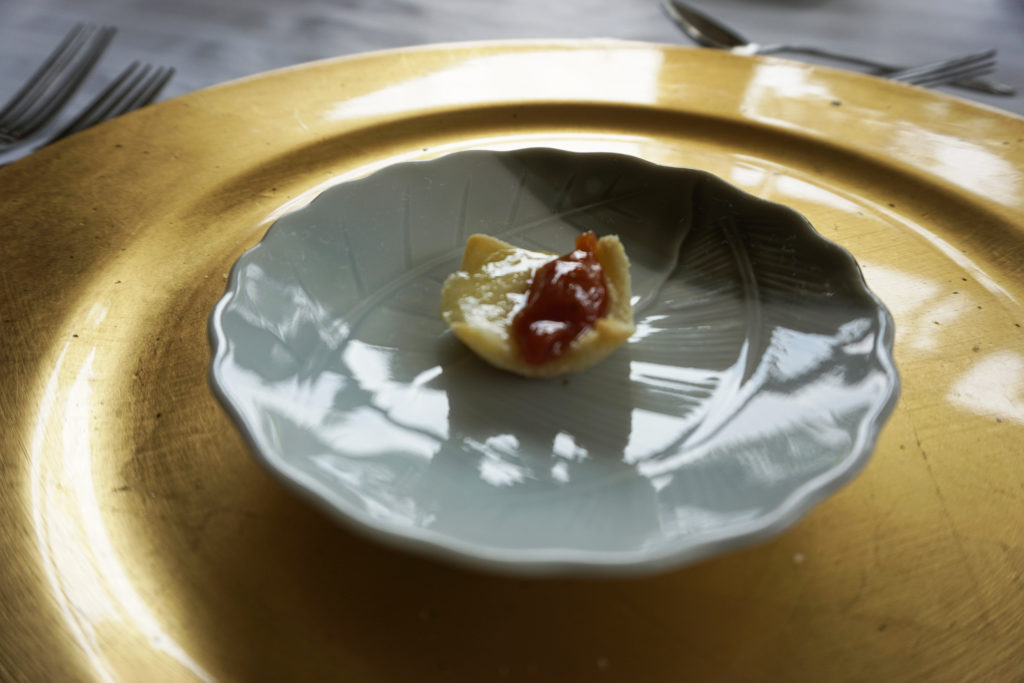 intermezzo: appenzeller cheese with guava preserve made by cafe by the ruins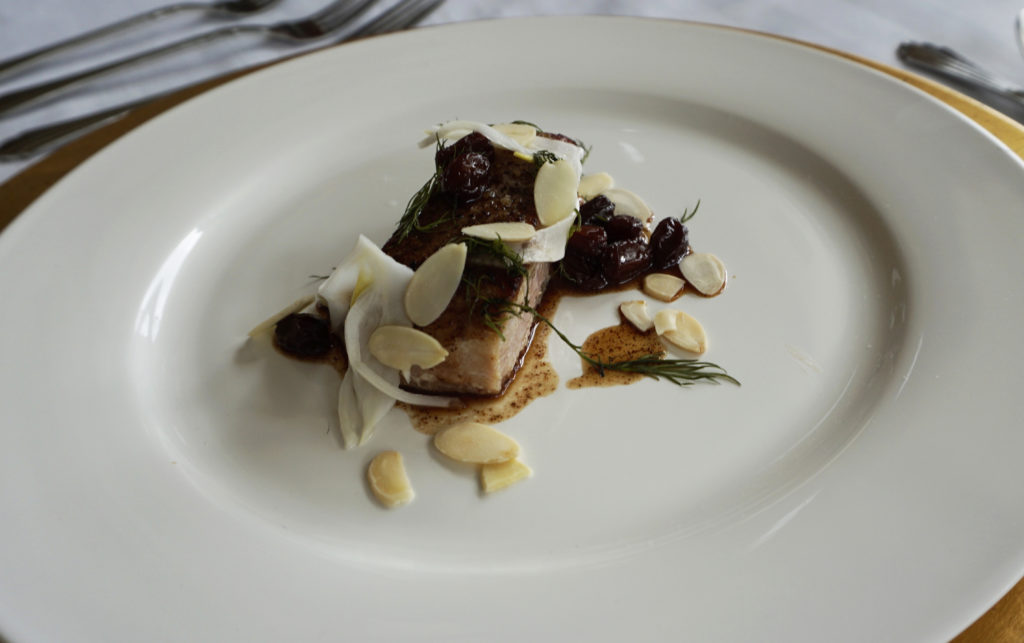 yellow fin tuna sashimi grade, cinnamon with Marsala, pickled fennel, dill frond, raisins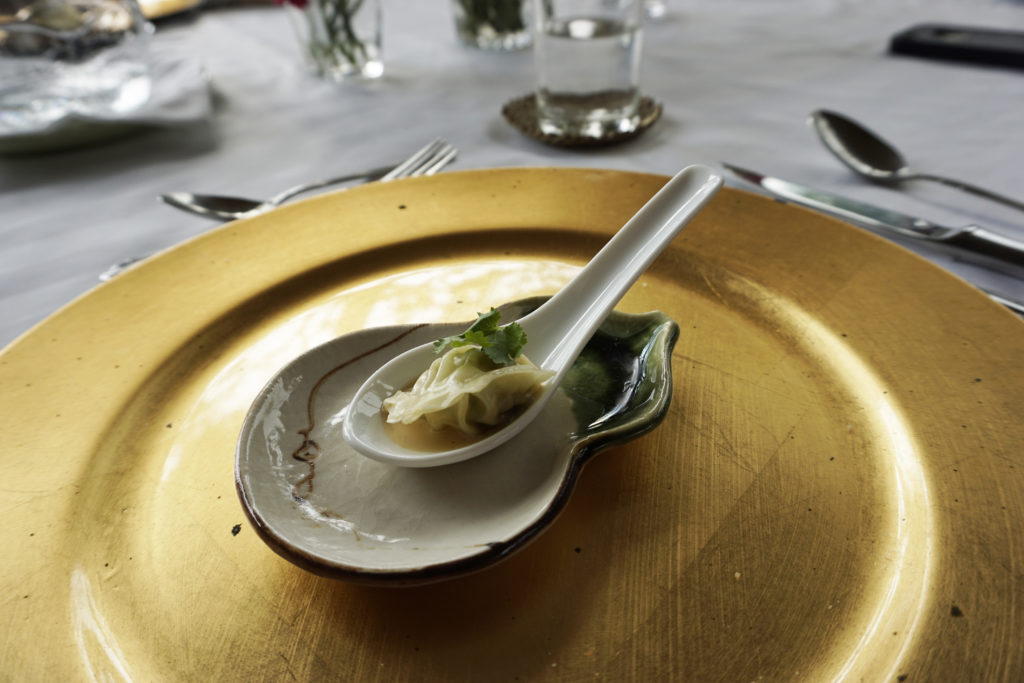 intermezzo 2: pork and ginger dumpling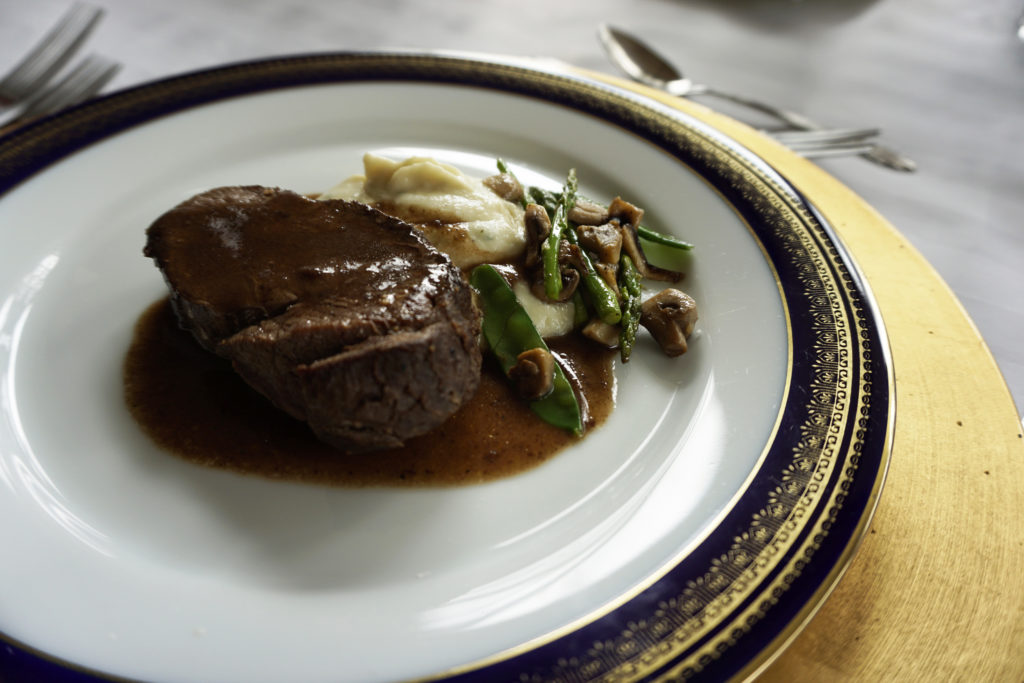 seared US tenderloin, red wine and mushroom reduction, cauliflower mash
Ending the meal the French way, by having a salad to help digestion or "digestif"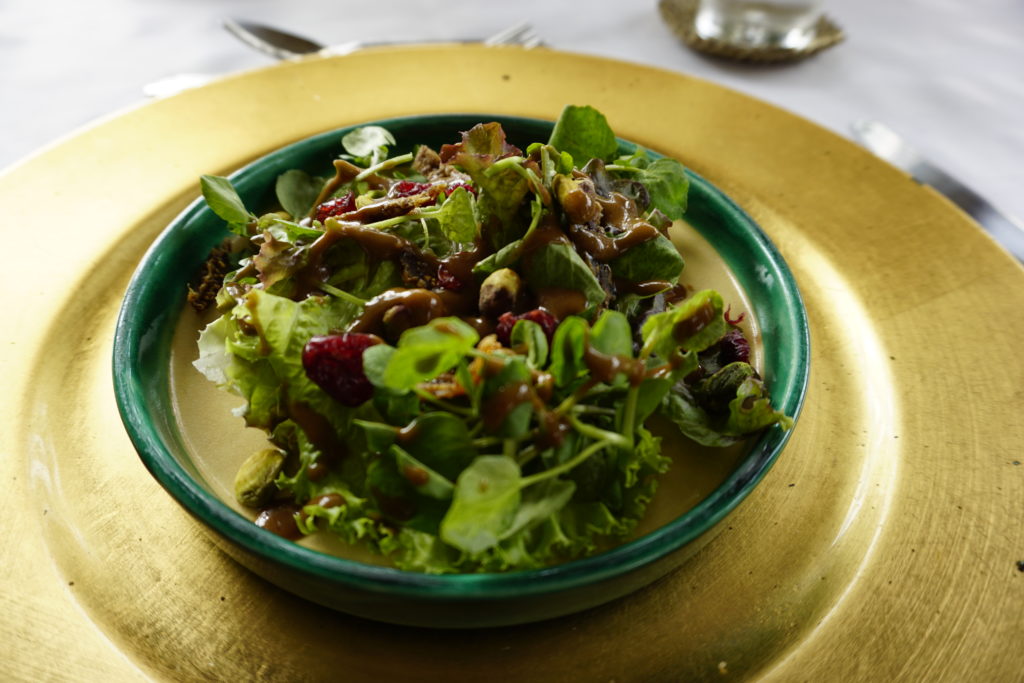 baguio greens, lola rosa, romaine, watercress, sliced figs, cranberries, pistachios, balsamic vinegar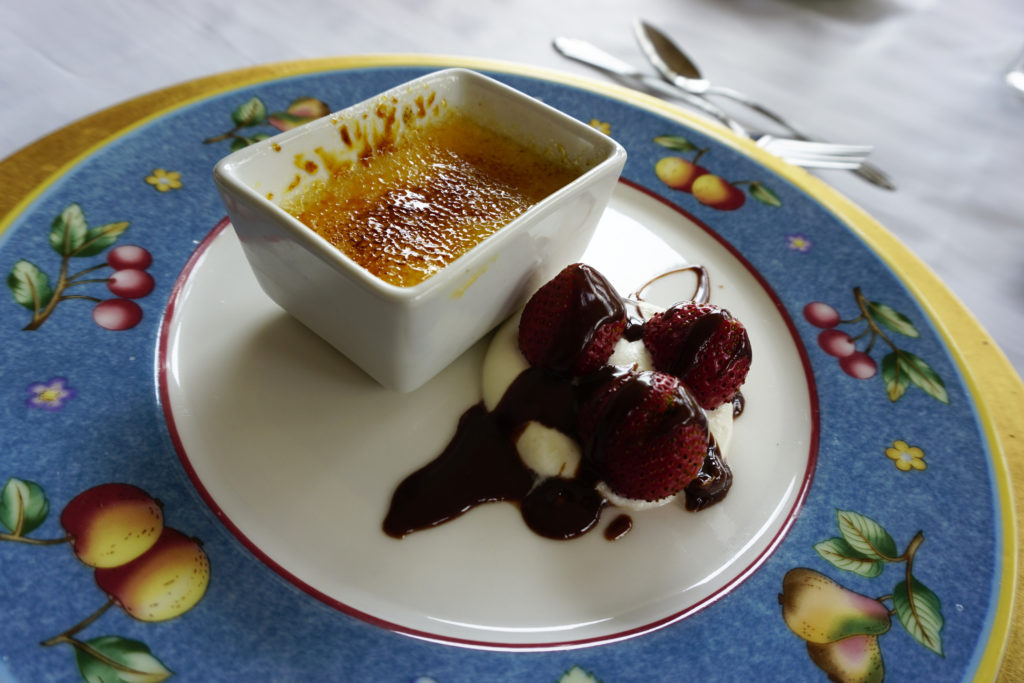 crème brûlée, strawberries and cream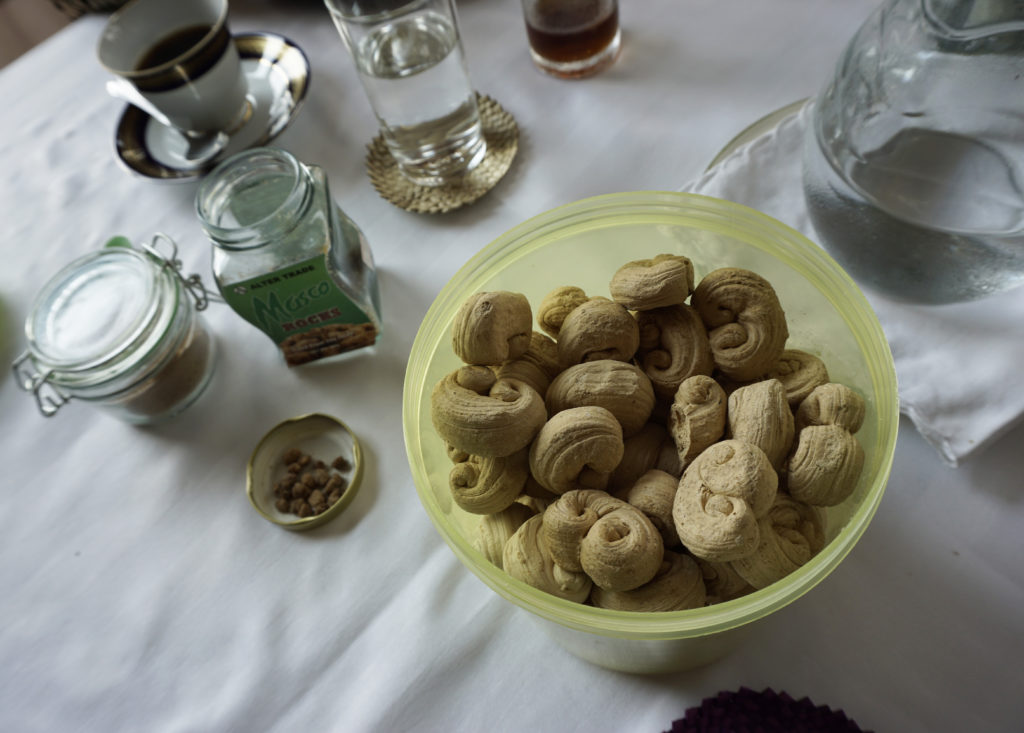 coffee sweeteners: masco rocks or tira tira
the coffee served was made from local benguet beans
Although it was an 8-course meal, the size of each serving is not big, and the dishes are not heavy, and so I felt just right.
After the meal you can take a bit of a walk and take some pictures in the garden.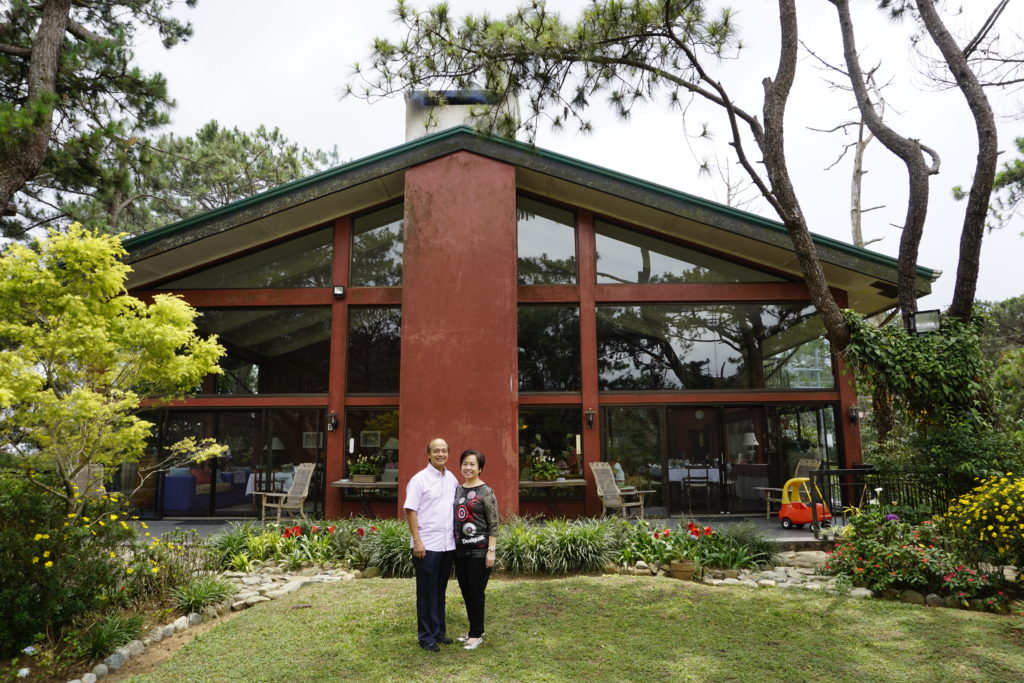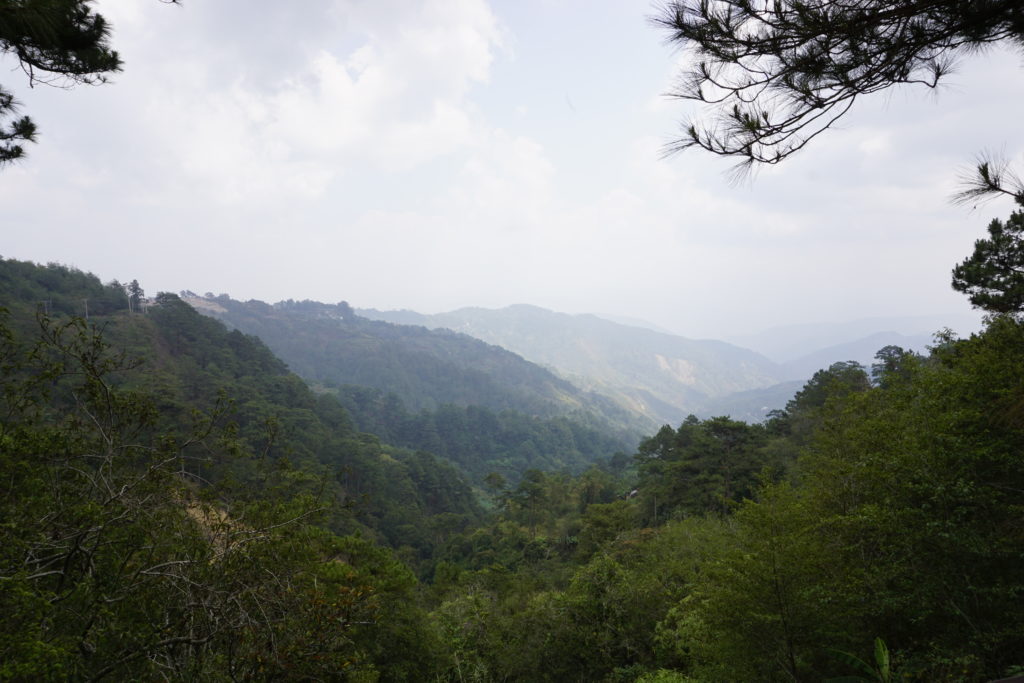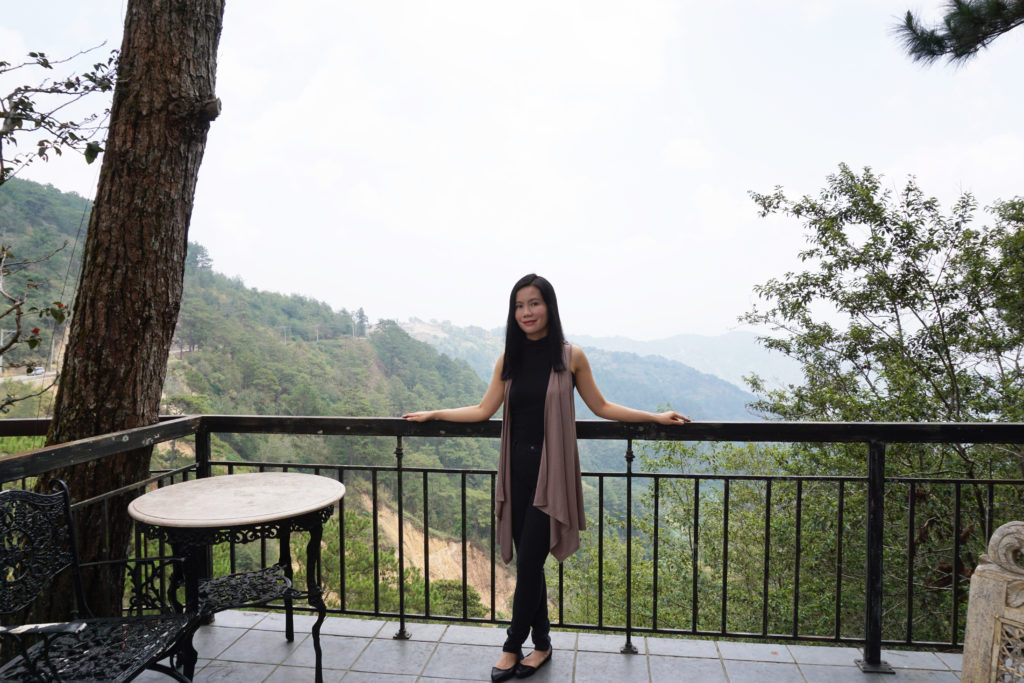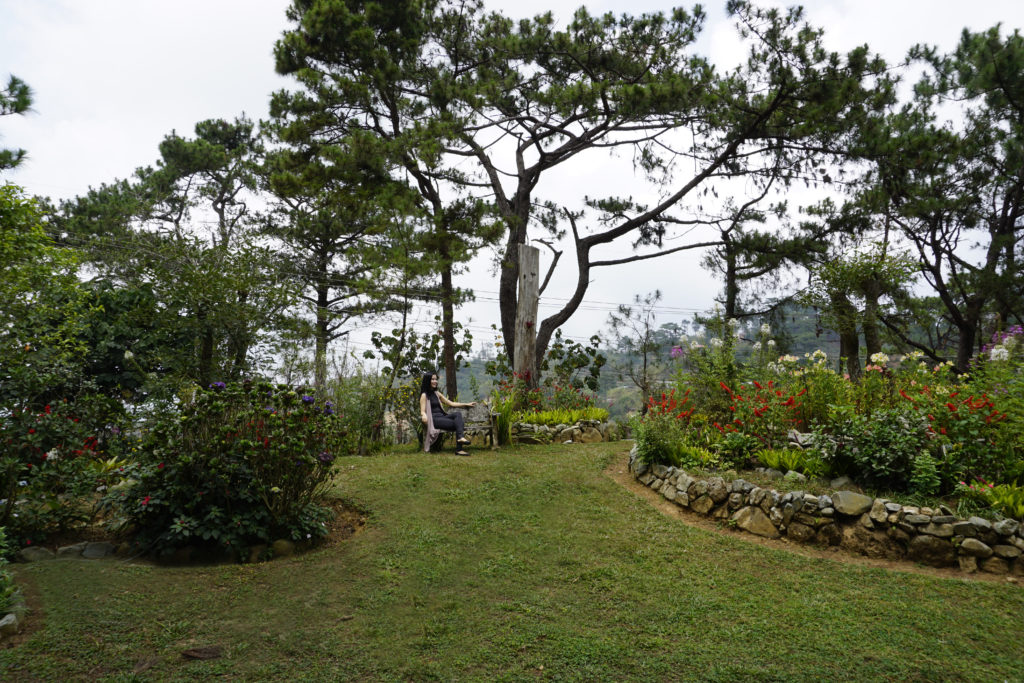 Coming to Mama's Table is one of the things I really look forward to in Baguio. There are many good restaurants in Manila with nice interiors, but where in Manila can you have such a unique and special dining experience as this?
MAMA'S TABLE
For reservations, call 09156438775