January 14, 2018
Las Casas Filipinas de Acuzar – Part 1
Situated in Bagac, Bataan, Las Casas Filipinas de Acuzar is a place for preservation of old heritage houses from all over the Philippines. They are dismantled and rebuilt upon the 400 hectare site, of which, 26 hectares has been developed so far. The place was the brainchild of its namesake Jose "Jerry" Acuzar, who in the year 2000 started collecting houses, and in 2010 opened the property to the public. There are a few replicas on site, but the majority of the structures are originals.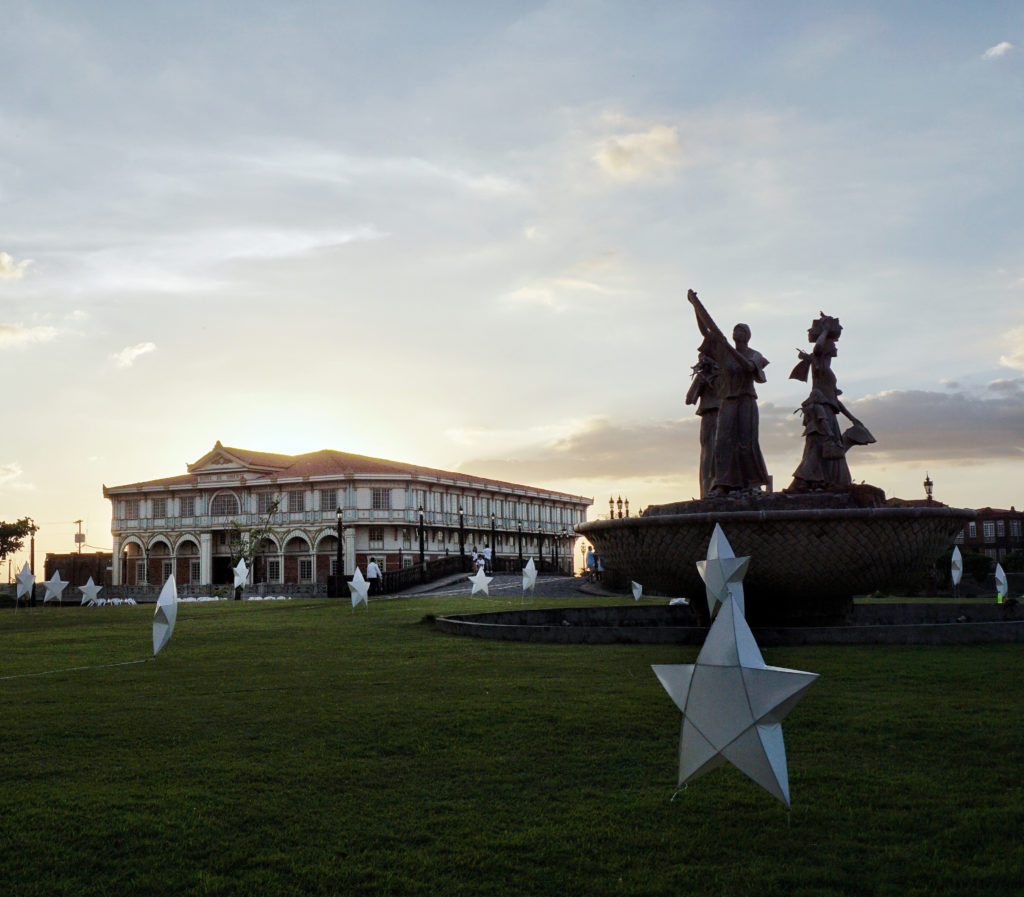 To date, there are 55 houses which are named after the part of the Philippines where they came from. It takes a painstaking 2-3 years to dismantle, transport, and reconstruct a house!
You can go around the resort in a number of ways: on foot, boat, tramvia, kalesa, or golf cart.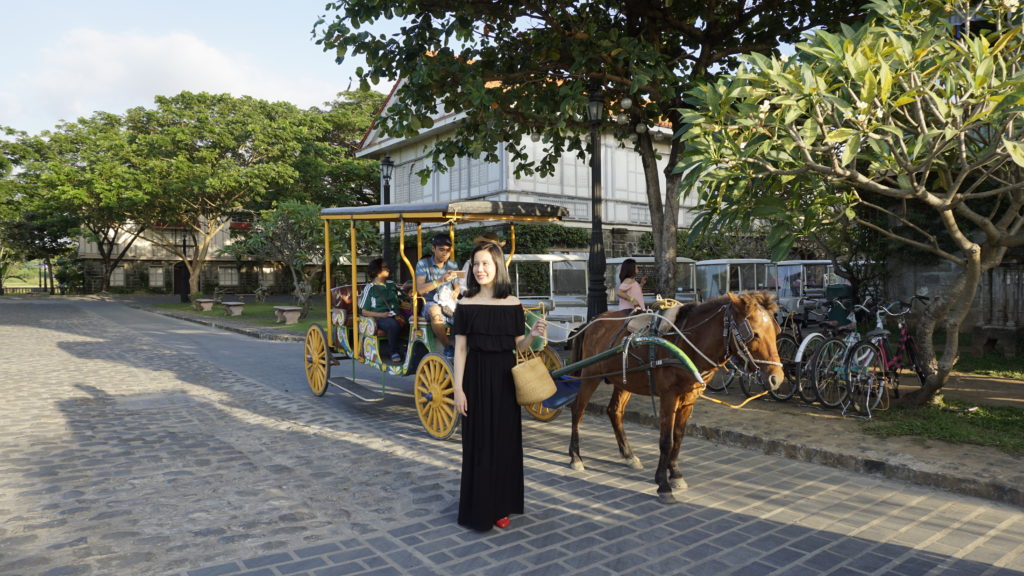 Kalesa
Let me first share with you my experience exploring this open air "museum" on foot. We saw so many beautiful and interesting structures, and each one has decades of stories of its own, and so I decided to make this a three part post (part 2 & 3 to come!) but I am sharing only a few pictures and stories here which stood out to me. It was so hard to choose among all the pictures!
We first took the The Walking Tour which starts at Casas Lubao, and is also the first sight of the tour. It is also the place to book all the tours and activities, and inquire about general information.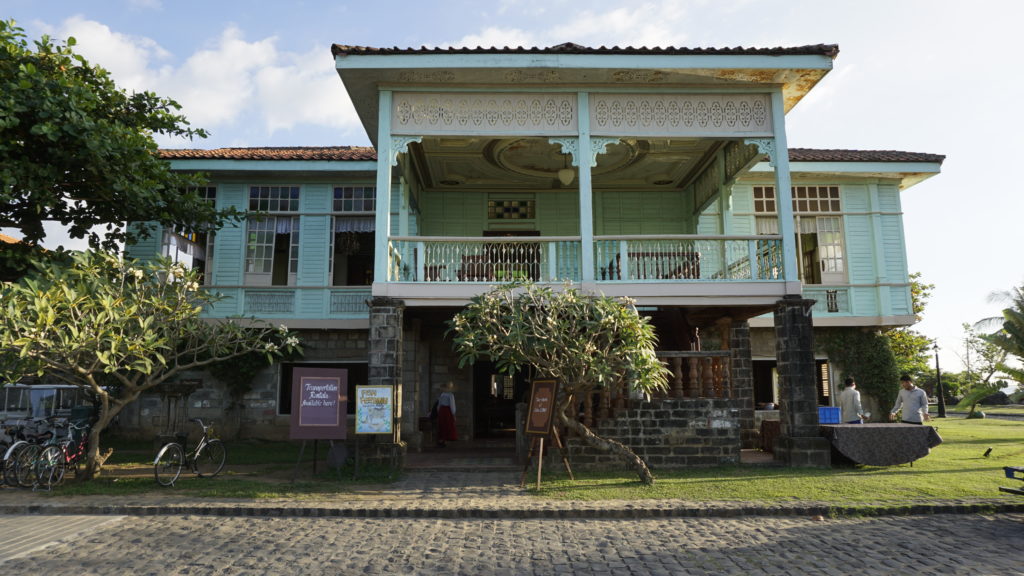 Facade of Casa Lubao
Casa Lubao was built in the 1900's, originally a plantation house from where the original owners Valentin Arrastia and Francisca Salgado managed their rice and sugar hacienda.
Interiors of Casa Lubao: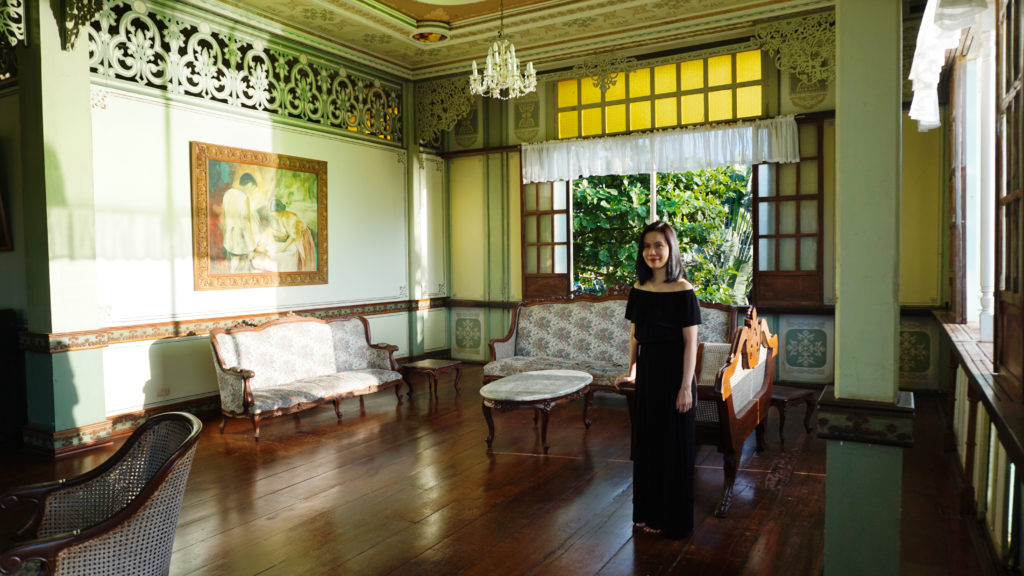 Sala/Living Room
The Japanese invaded Casa Lubao during World War II and used it as a garrison.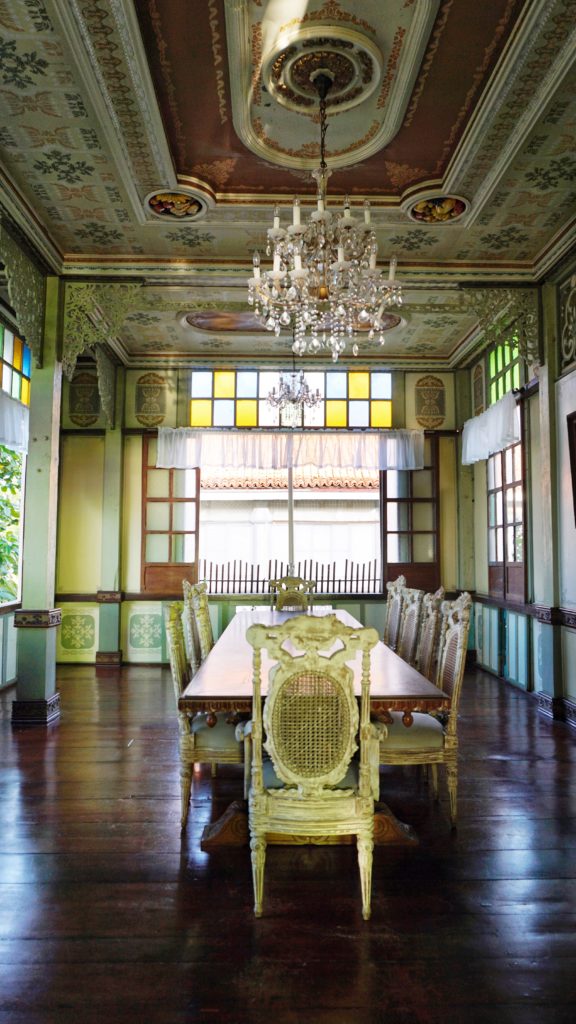 Dining Room
During the war the house was almost burnt down by the Japanese, but the Japanese colonel who pretended to be a driver to the Arrastias, as many Japanese did at the time in order to infiltrate the Filipino communities, was thankfully able to stop it from happening. He did so because he had gotten close to the family as he was their driver for 10 years.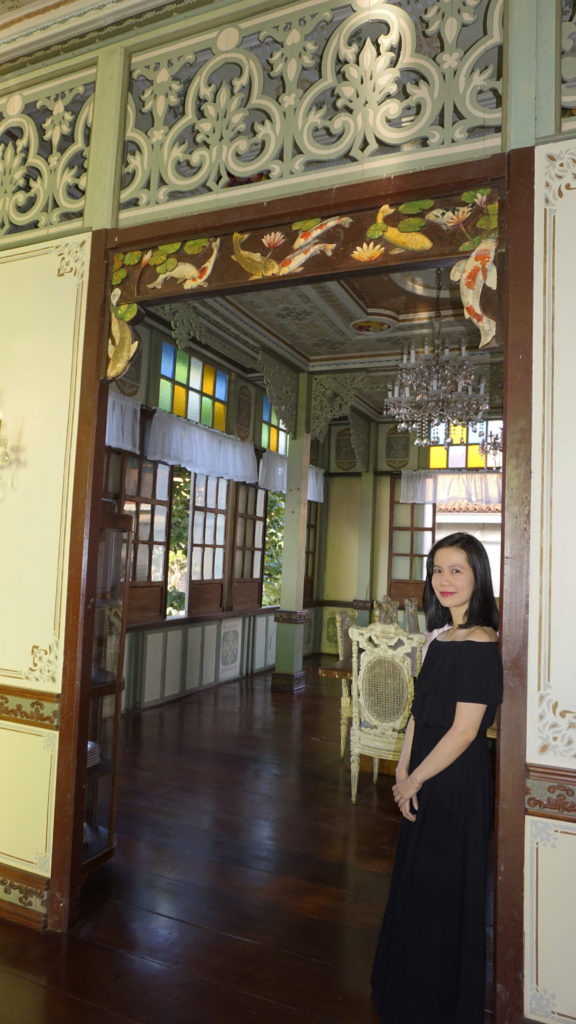 Dining Room Doorway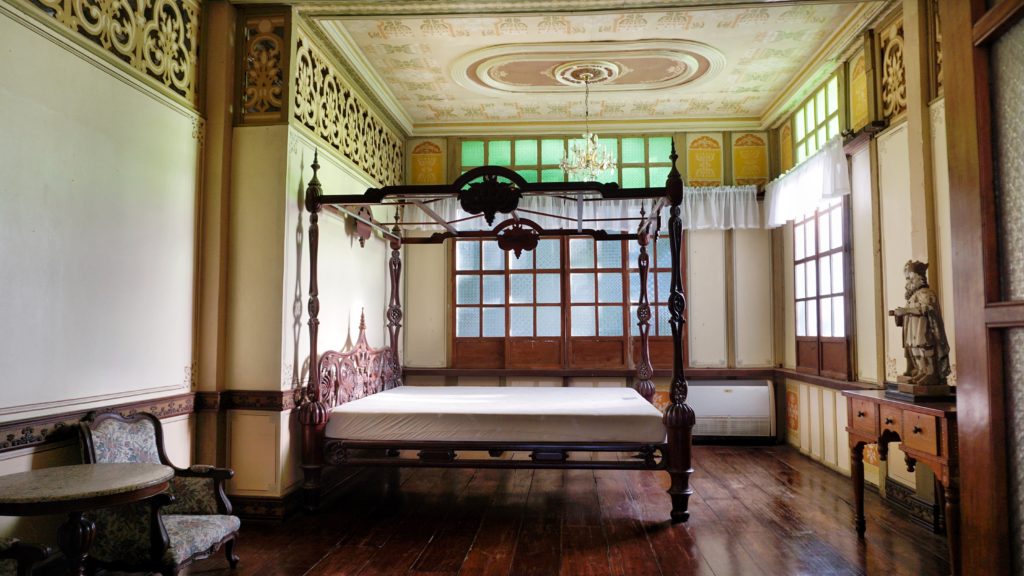 Bedroom
Casa Lubao is built in the "bahay na bato" style which is a result of a combination of Filipino, Spanish, and American Architecture.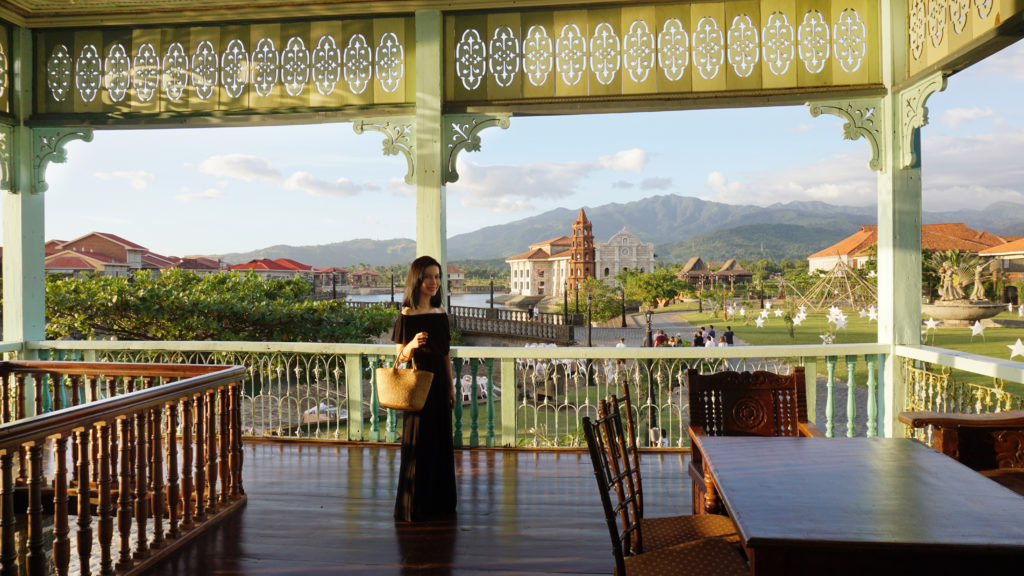 beautiful veranda and view
The "bahay na bato" is characterized by having a concrete first floor, and a wooden second floor.
Casa Biñan is a replica of the Ancestral House of Jose Rizal's Grandfather, Cipriano Alonzo. Although that is a noteworthy fact in itself, this classical looking house also piques our interest because of its scandalous history. During the time of Teodora Formosa, the sister in law of Jose Rizal's mother, Teodora Alonzo, Formosa was locked inside by her Father in law while her husband was away because she was said to be having an affair. Teodora Alonzo was the one who was giving Formosa food in her room, and when Formosa was able to sneak a letter out to the authorities, she accused Teodora Alonzo of trying to poison her. Teodora Alonzo was punished by being exiled and forced to walk from Biñan to Calamba, while Don Lorenzo was jailed.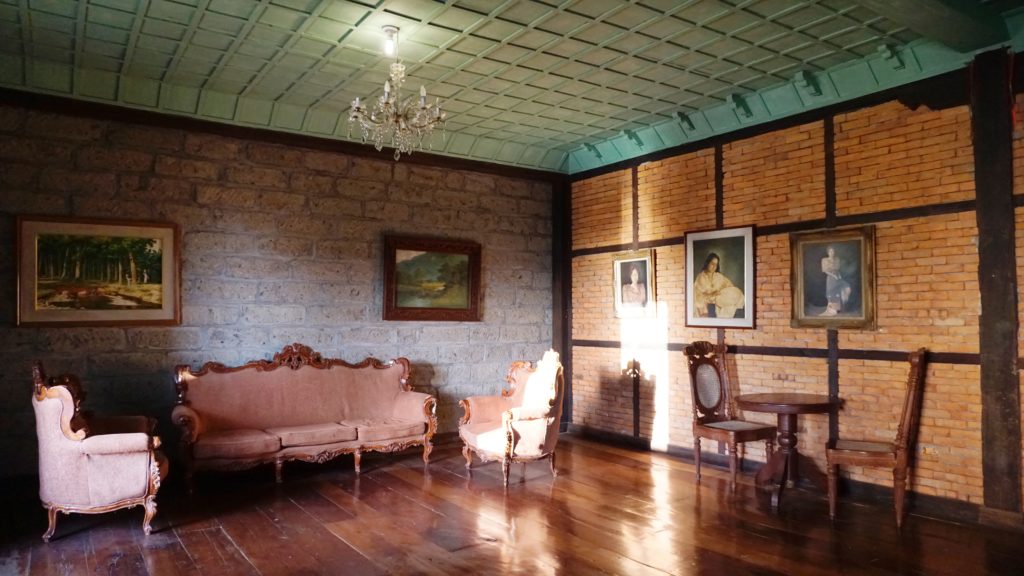 Casa Biñan was also a filming site for the movie Heneral Luna.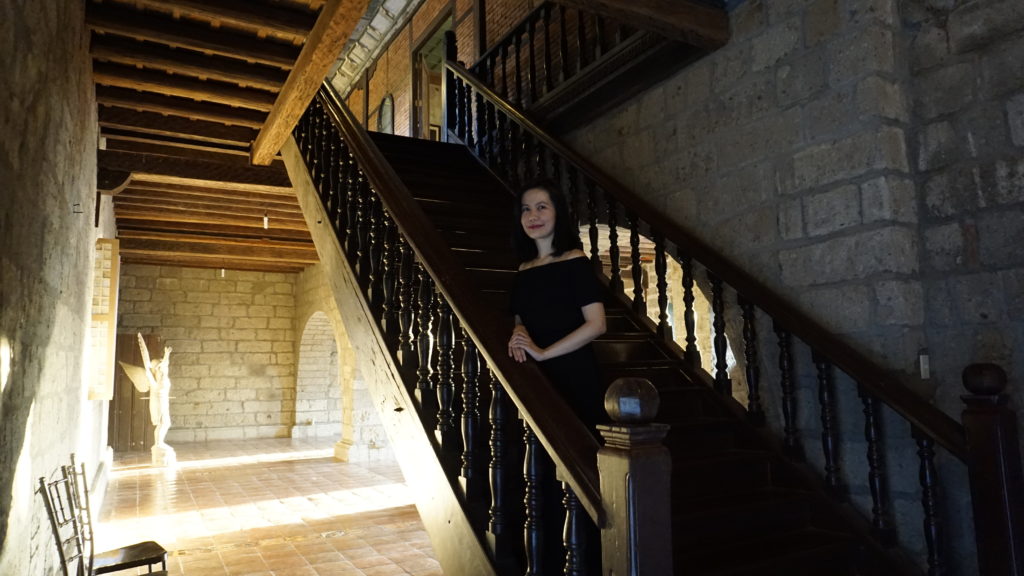 replica of the ancestral house of Jose Rizal's grandfather
Below is a replica of St. Joseph's Cathedral or what is more widely known as Balanga Cathedral. The original which was built in 1793, still stands in Balanga, Bataan and was used by the Japanese during World War II as an artillery emplacement.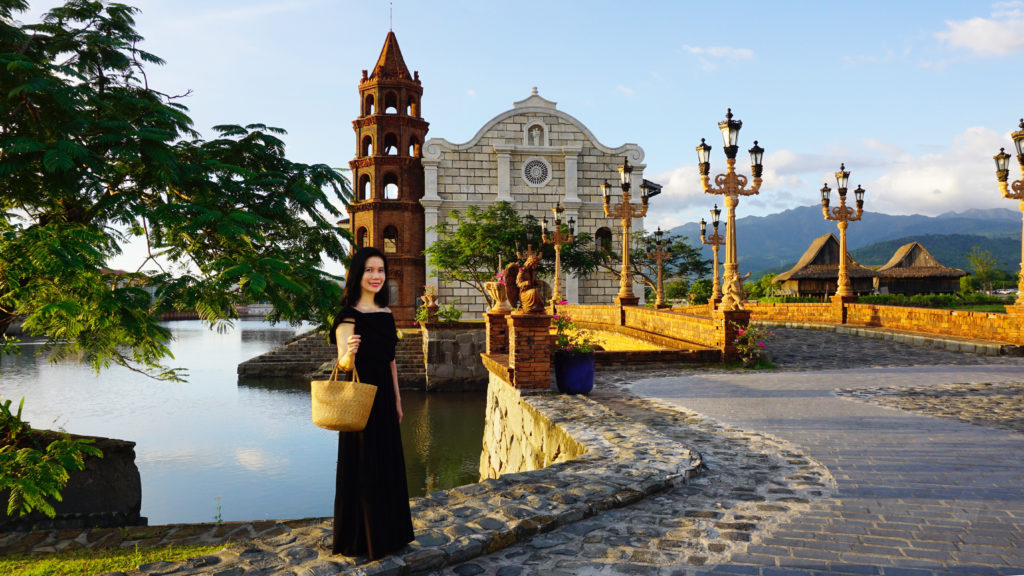 beautiful replica of the Balanga Cathedral
Casa Byzantina was built in 1890, originally from Binondo. It is built in the "Floral Bahay na Bato style," which aside from having a concrete ground floor and wooden upper floor, were more elaborate than their predecessors and were influenced by the Renaissance, Baroque, Byzantine, Romanesque and Neo-Mudejar styles.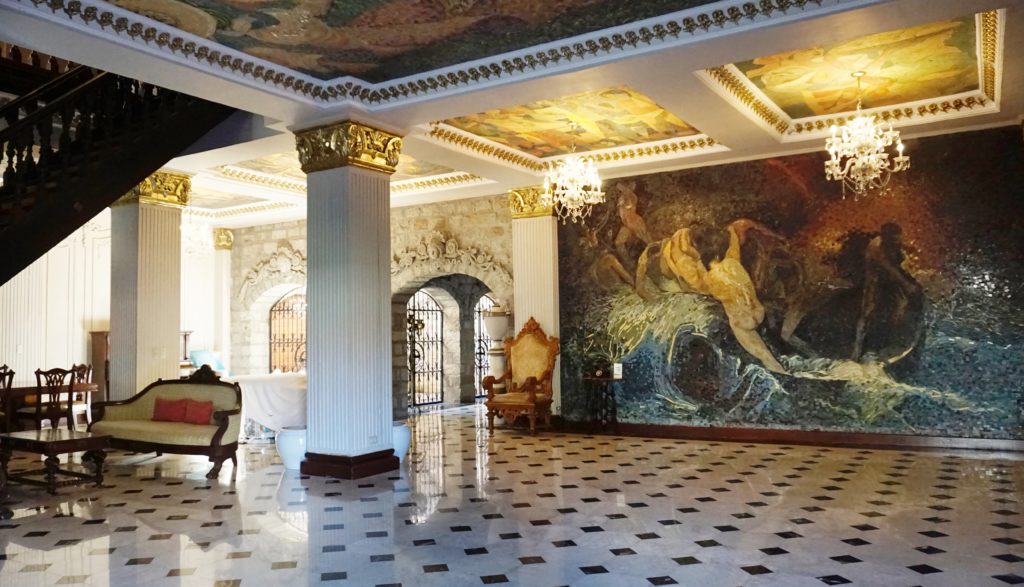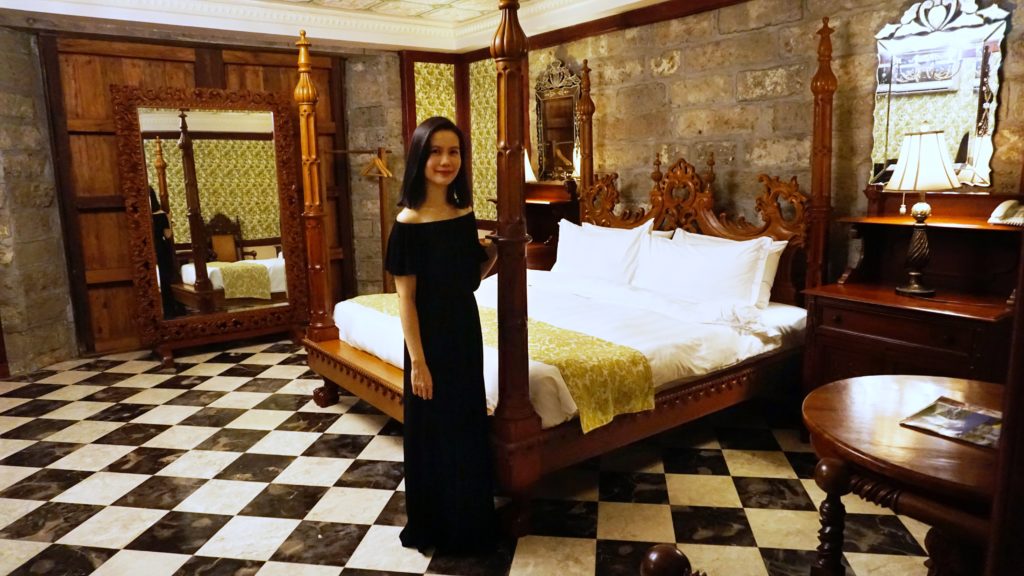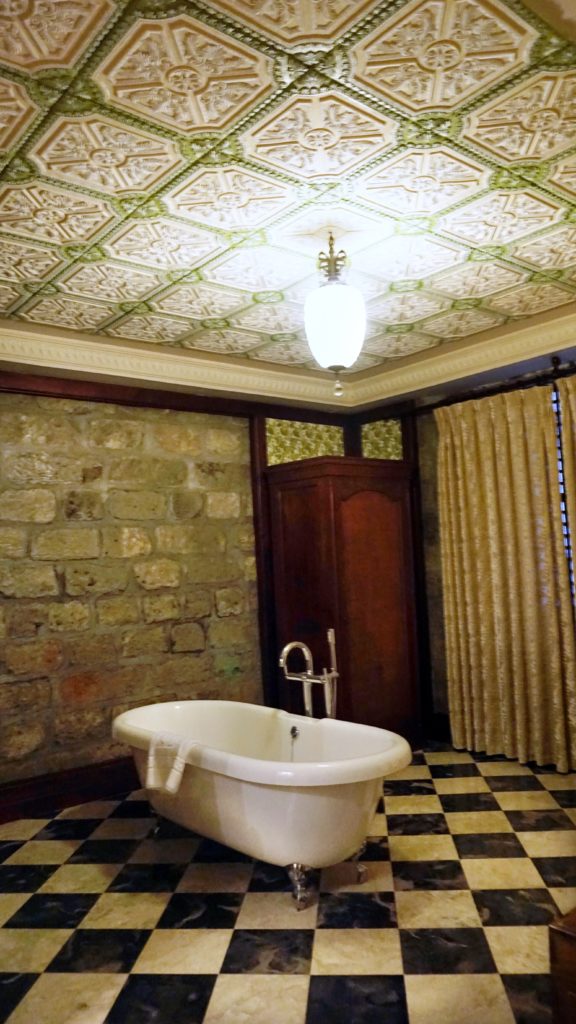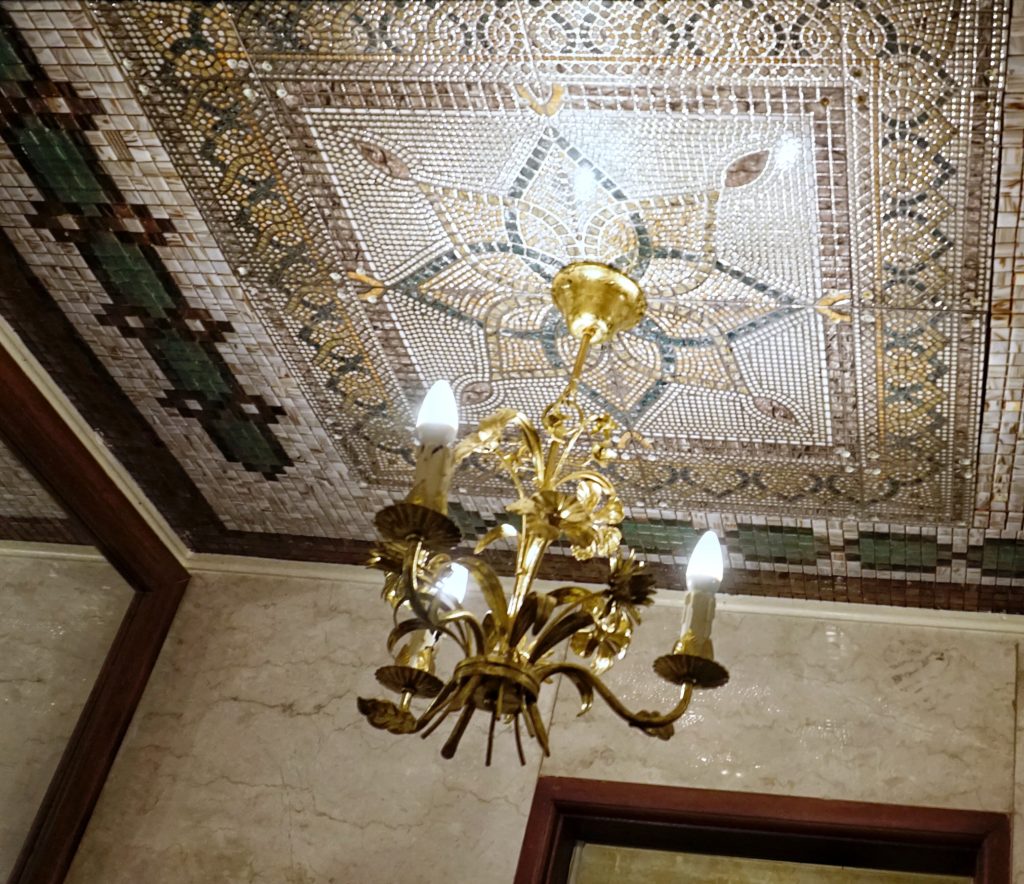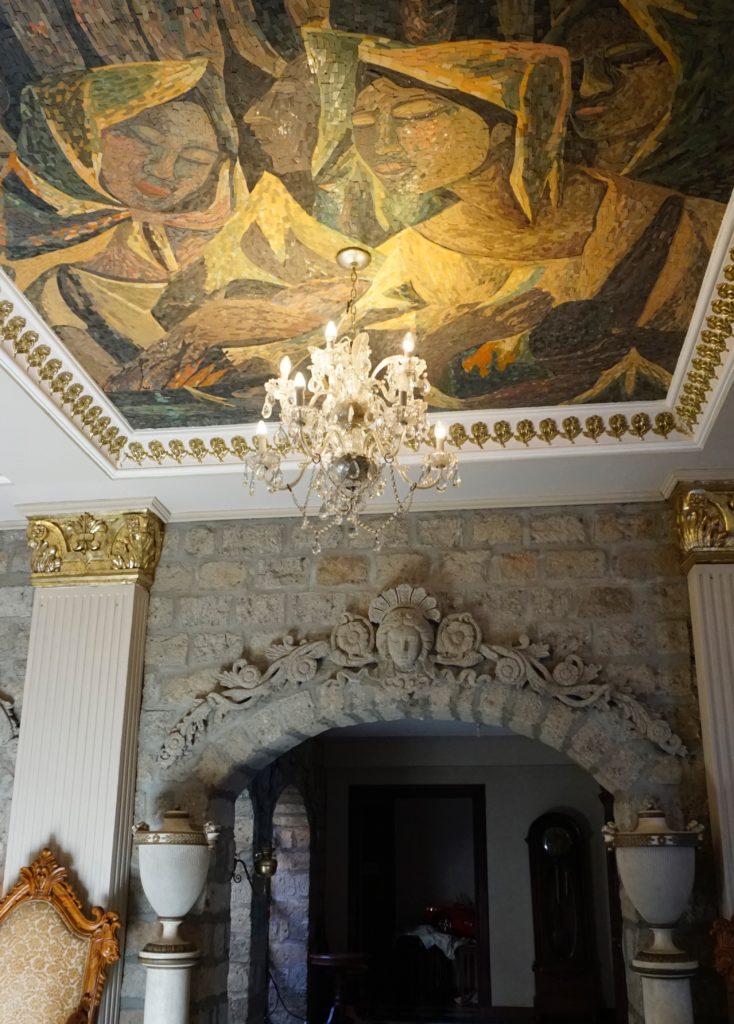 In Casa Mexico, the Art Nouveau style is apparent as seen in its curving flower and vine-like design. Unbelievably, parts of this house were found and purchased in a junk shop! Thankfully a photo was found as well which helped aid the reconstruction of this beautiful house.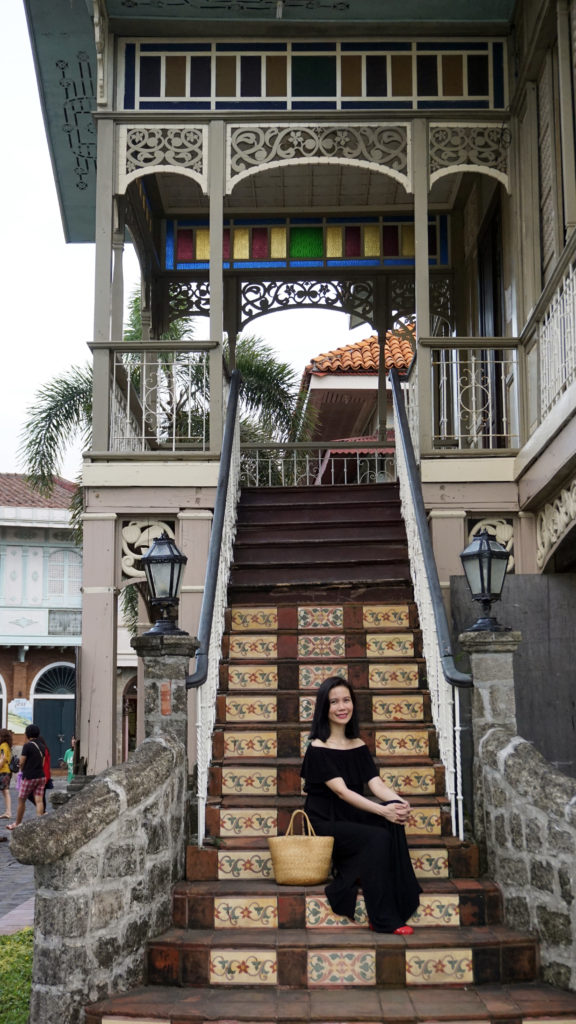 Casa Mexico
Last stop of the tour was at Casa Luna which was converted into a Museum which houses old pieces Filipinos of the time used. The house was built in 1850 and owned by the uncle of General Antonio Luna and Juan Luna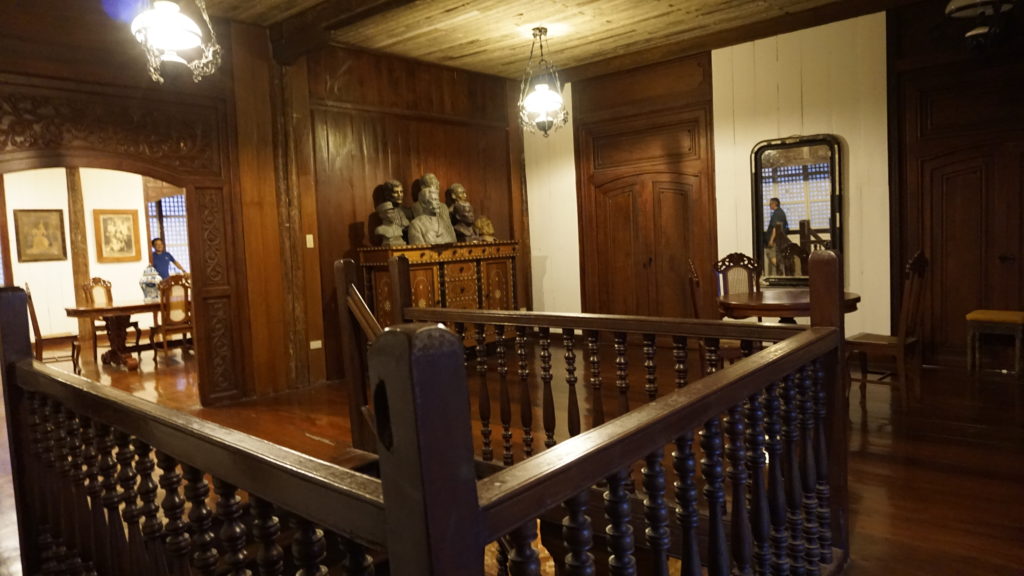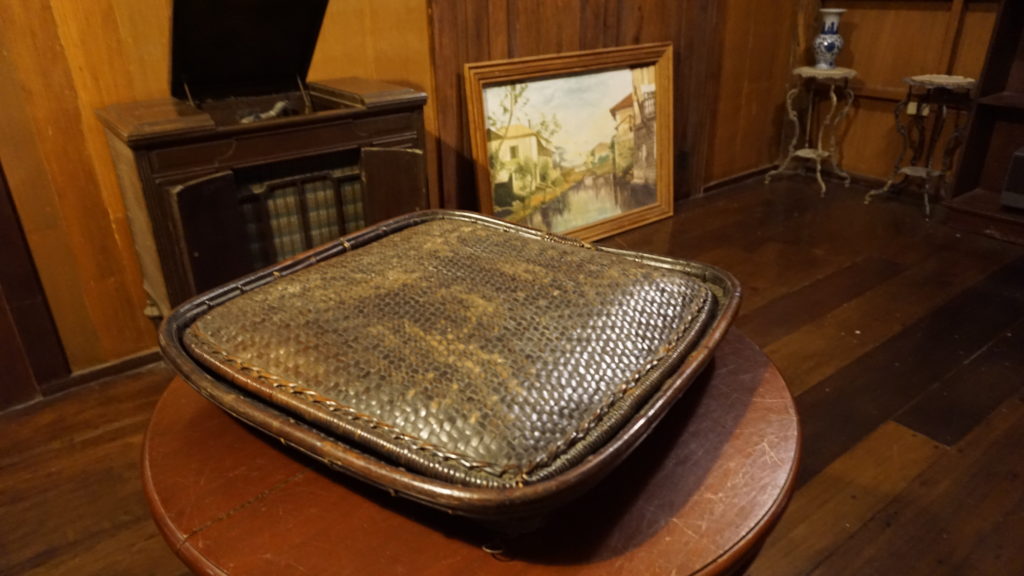 old maleta/suitecase
What served as a suitcase for Filipinos from that era. One of many artifacts we saw at the museum.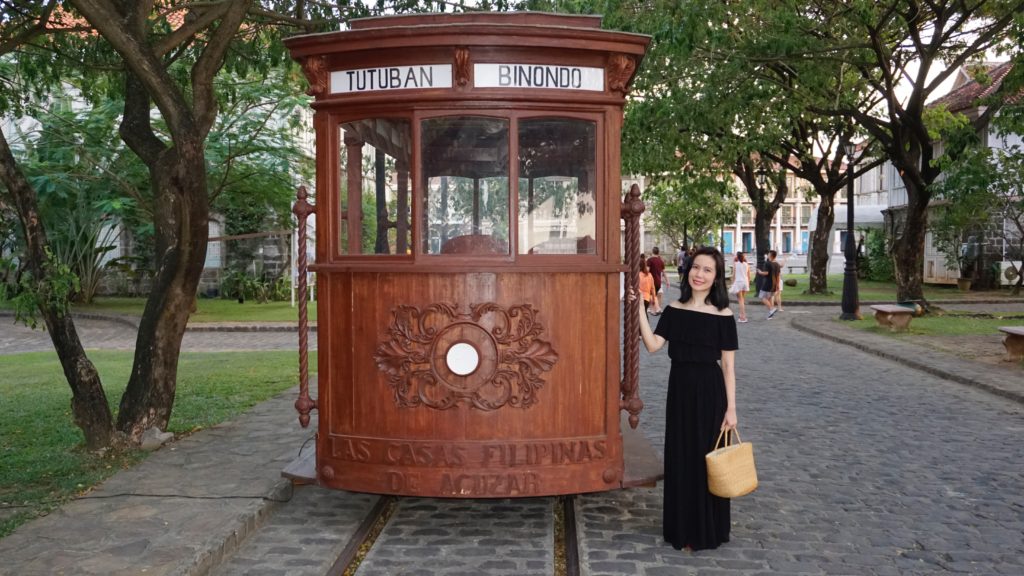 tramvia
One can also go around the resort in this replica of the mode of transportation of generations past
It was so hard to condense the walking tour into this one post!
Parts 2 and 3 of my adventure back in time to come!
Photos by Kathrina Reyes and Missy Castro
Information Source: Las Casas Filipinas de Acuzar