March 15, 2016
Saddle Row
I have been hearing about this indoor cycling craze for sometime now, and was glad I finally got to try it. I went to Saddle Row at Serendra, which is at a joint location together with a yoga studio, and also has a separate studio for rowing, also in Serendra.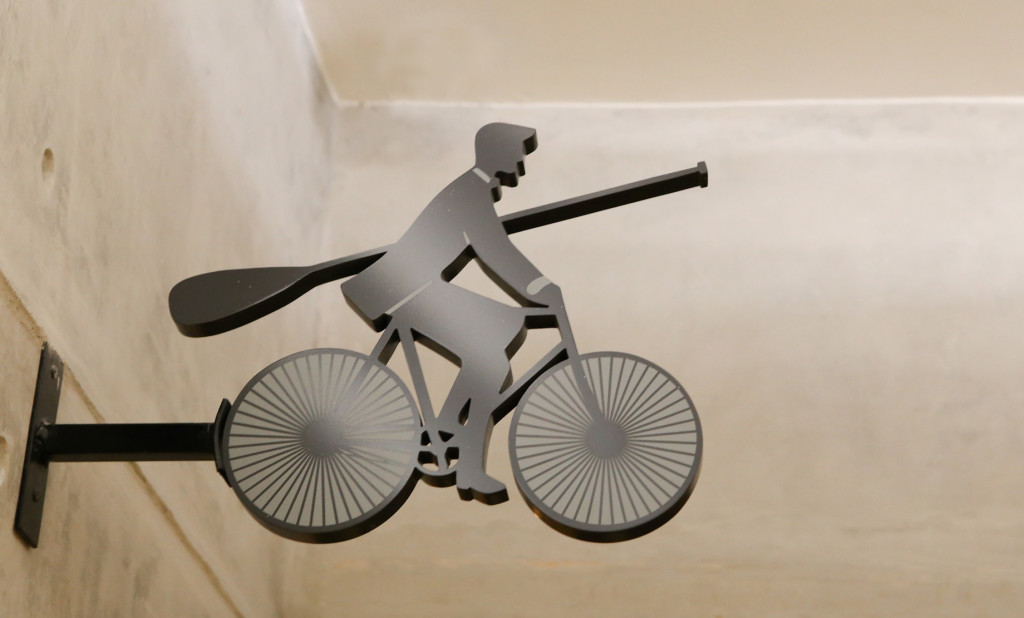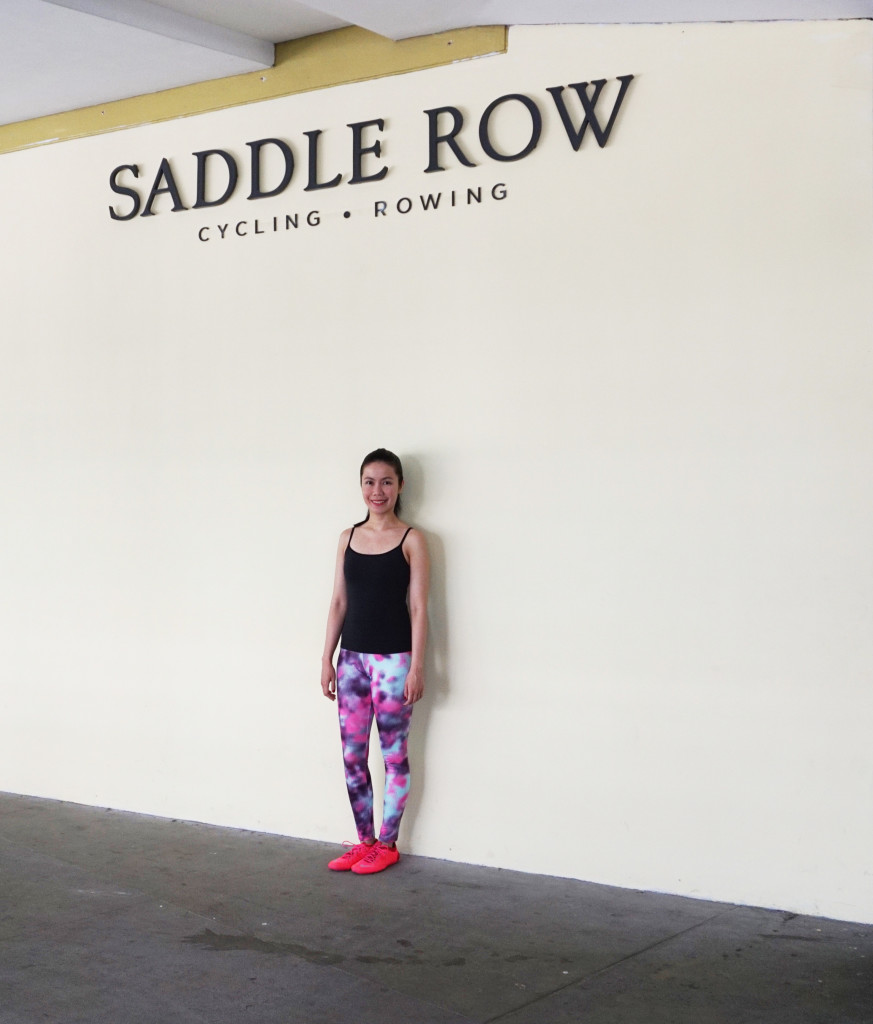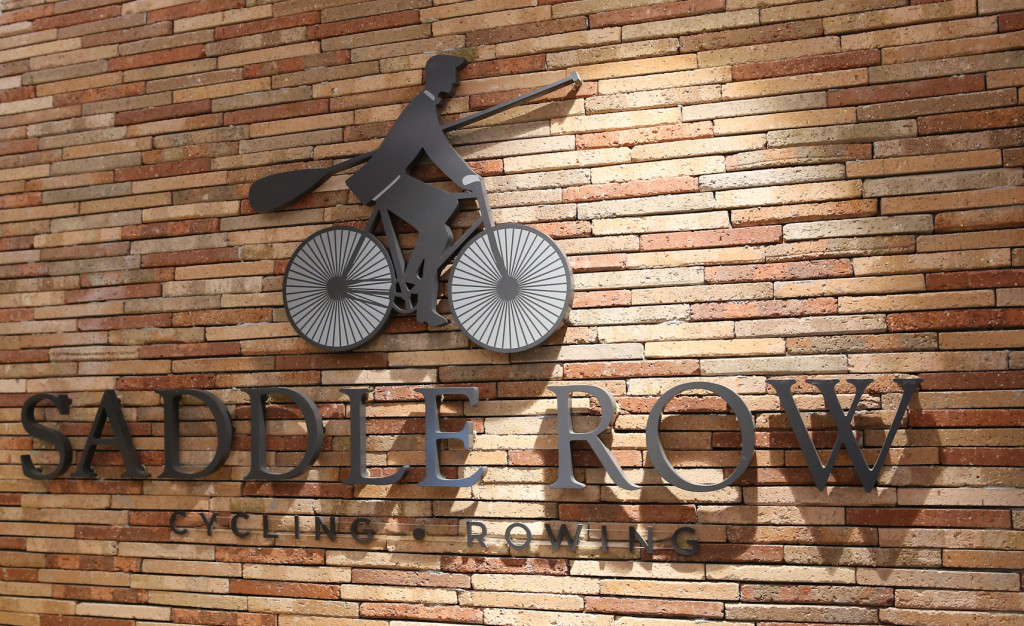 The studio has a very cozy interior, and as soon as you enter, you see this charming brick wall at the reception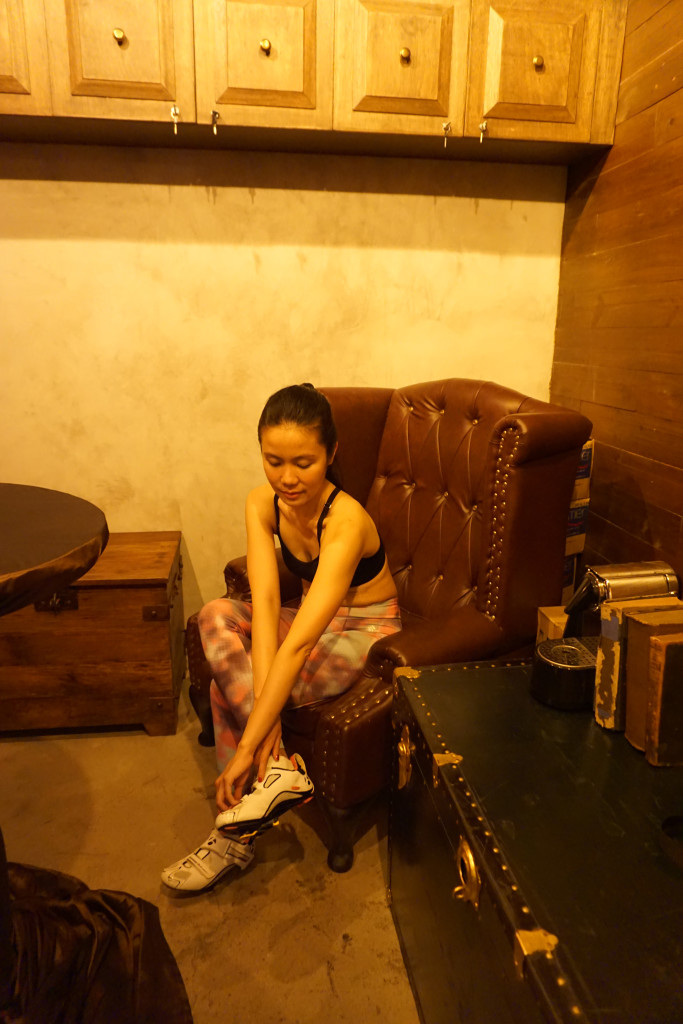 You are provided with special cycling shoes to use for the class, so make sure to bring extra socks. And what a beautiful sitting room they've got, reminiscent of old-world elegance.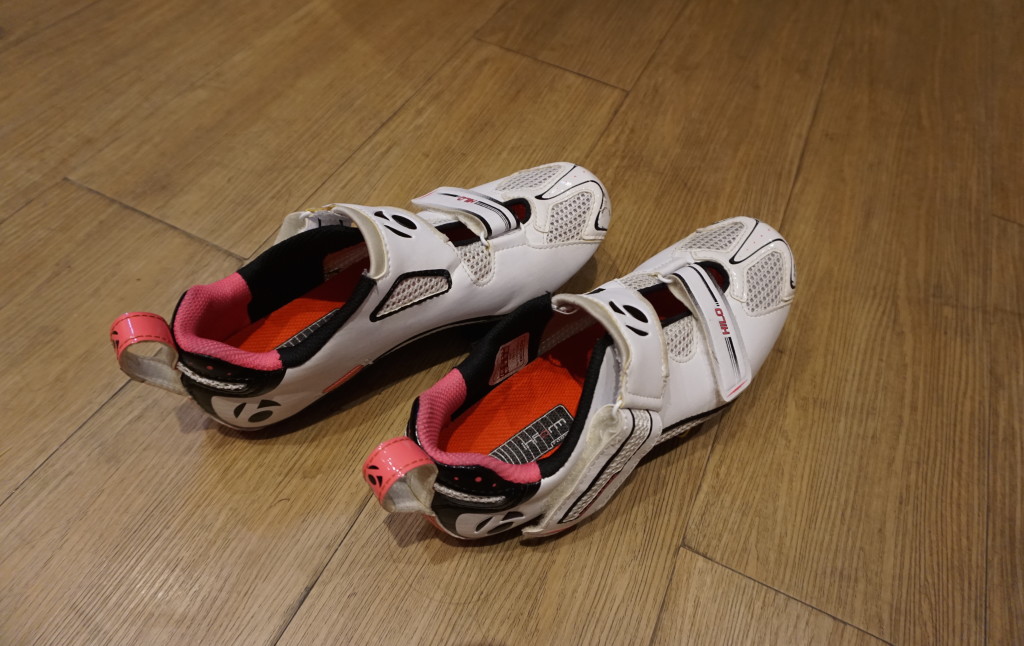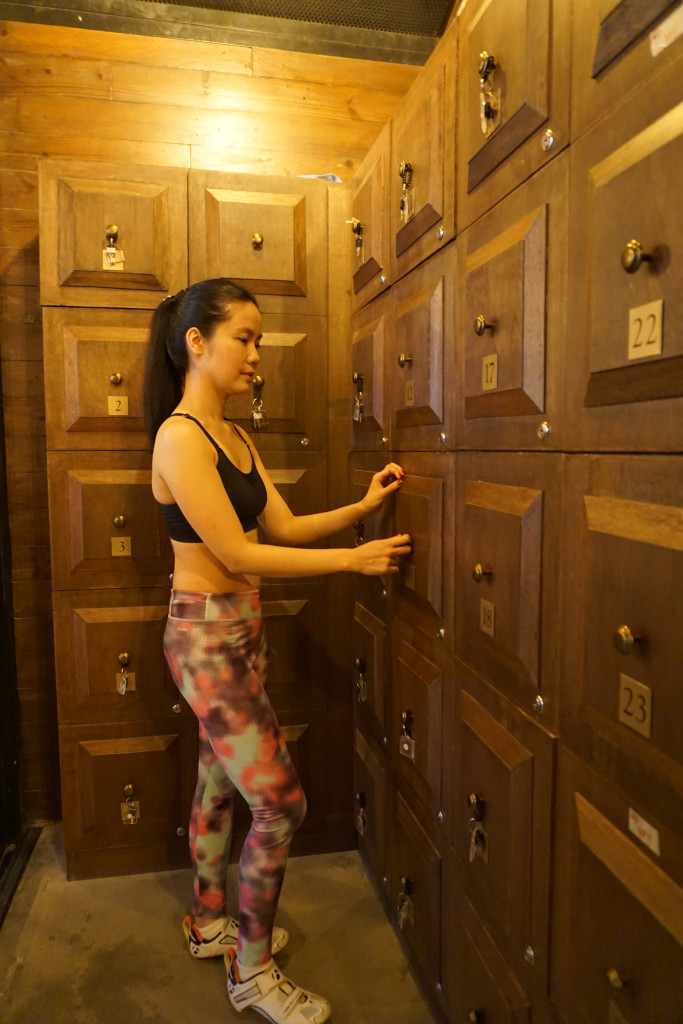 There are nice facilities and lockers where you can store your things while you're at class. The shoes are comfortable but hard to walk with, so make sure you keep your things, go to the restroom and anything else you need to do first, and put the shoes on last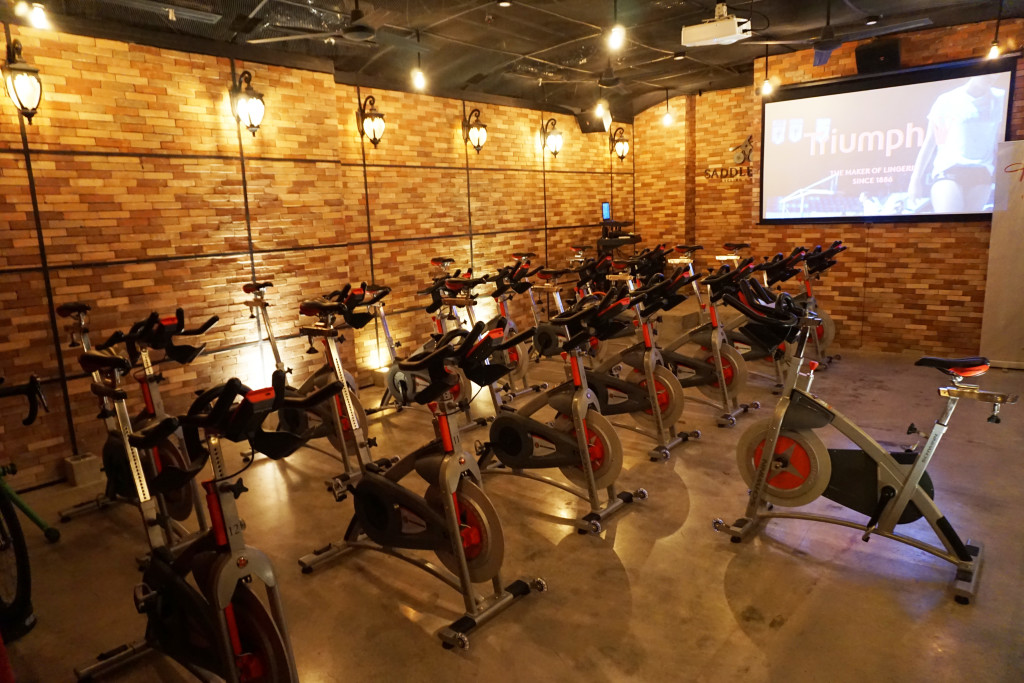 This is the cycling room. I like the combination of modern bikes amid the quaint backdrop. The room is normally totally dark for the class, but for this event which I was luckily invited to, the lights were kept on and we could see our pleasant surroundings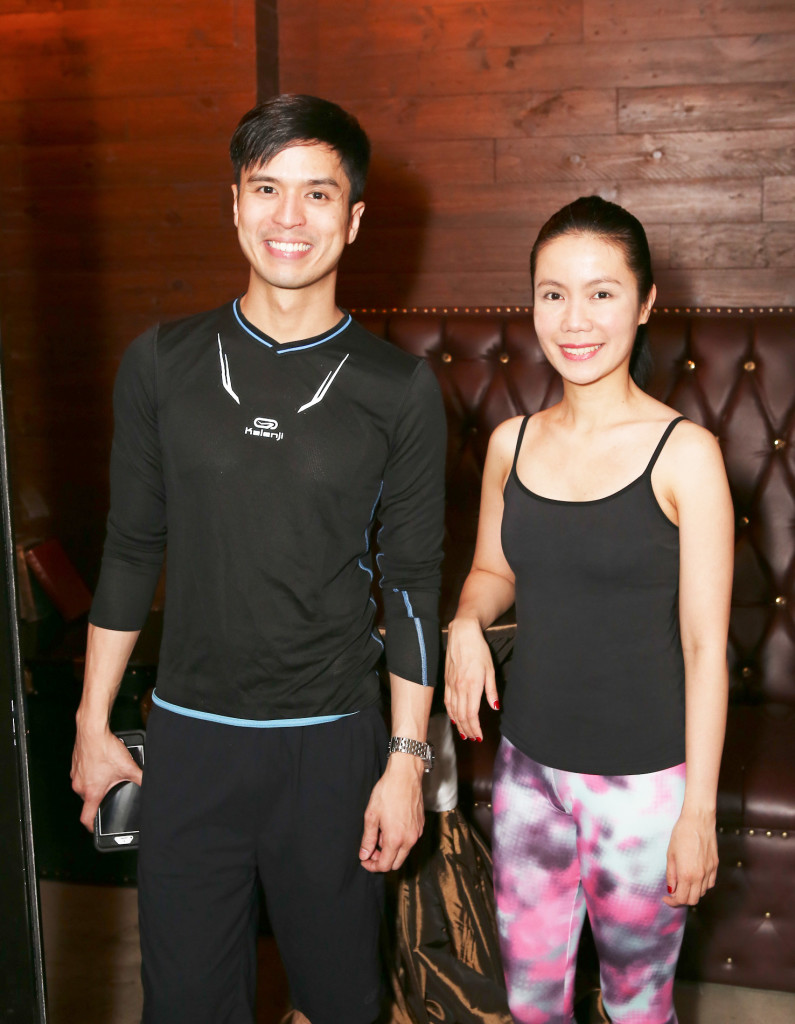 Here with theatre actor Topper Fabregas, one of the helpful teachers at the studio who was ready to assist the students with any needs or questions we had before class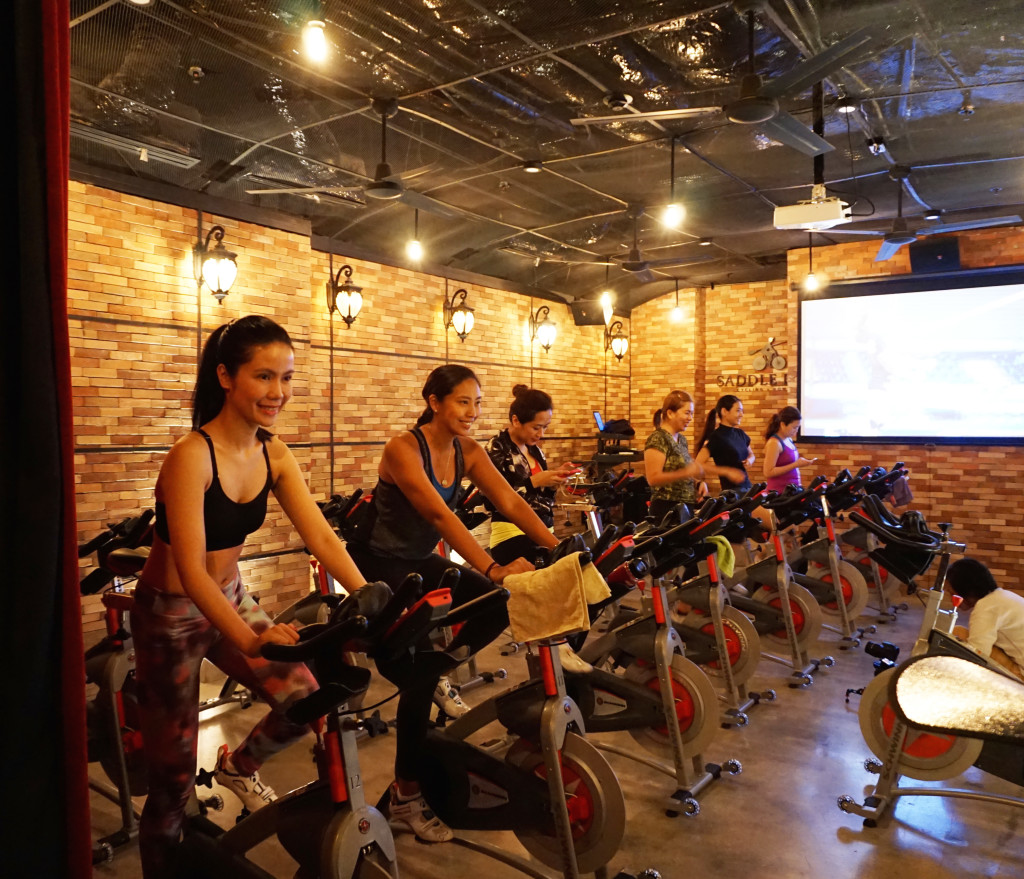 We settle into our bikes and attach our shoes to the pedals. If you are a regular cyclist, and wish to use your own bike, you can do that as well. You can bring your bike and it will just be placed on the mount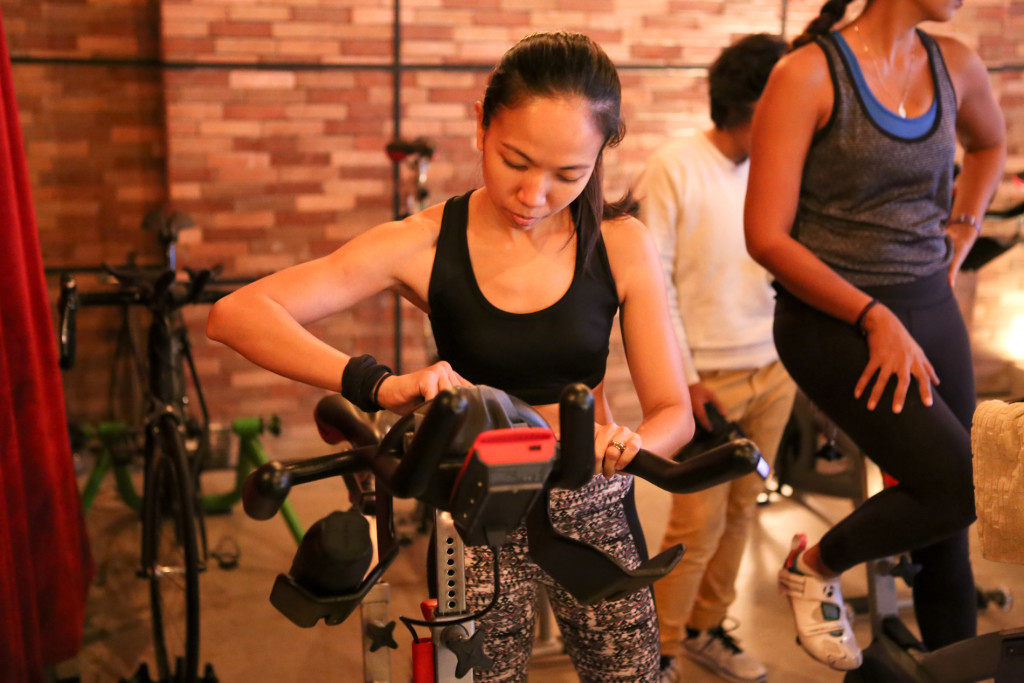 Here is teacher Patty Poniente helping us adjust our bikes to fit our heights and bodies perfectly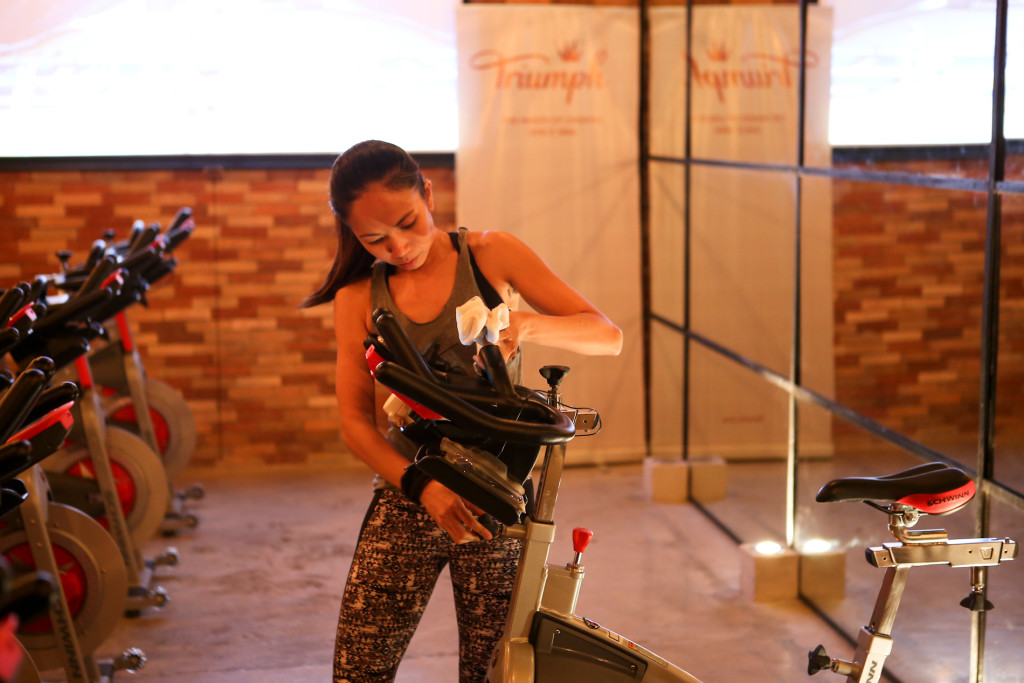 This lady already has two kids! She is so fit!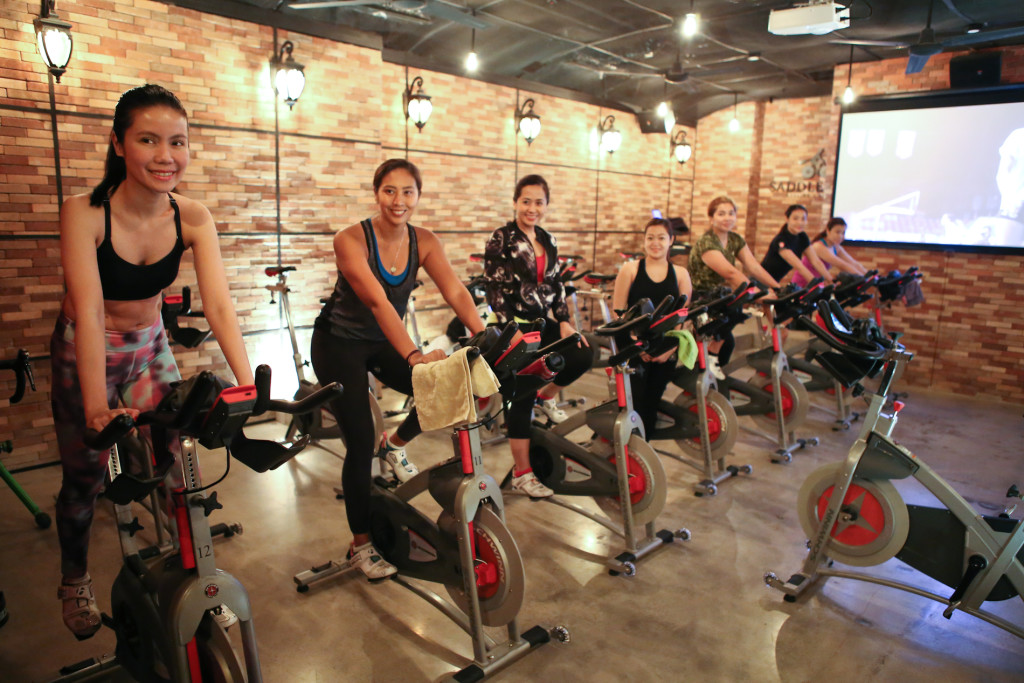 All set!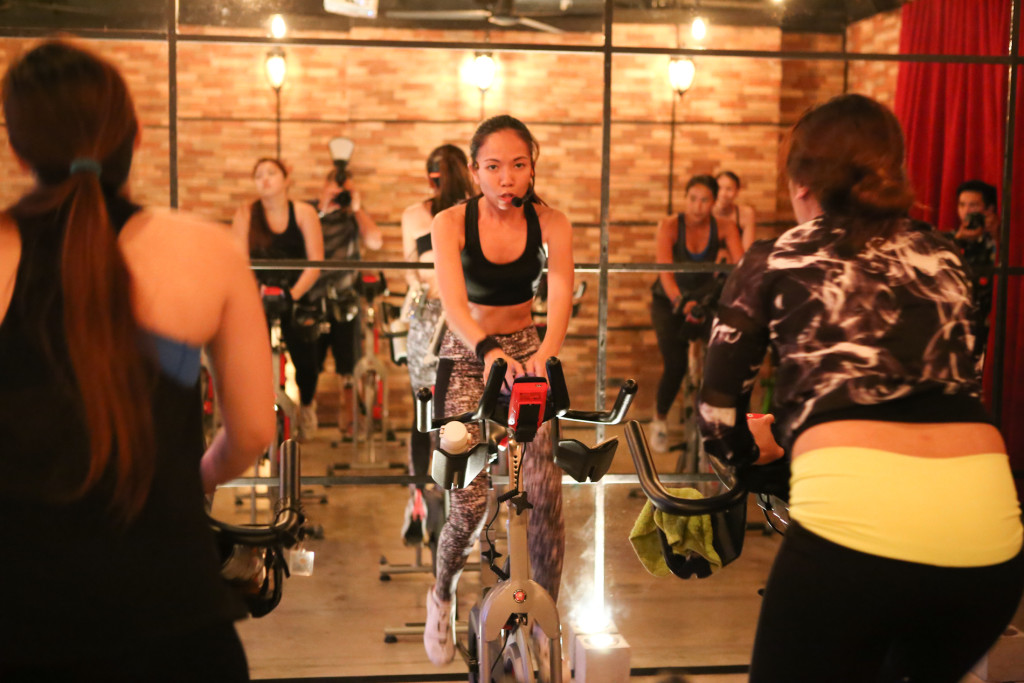 We start off slowly, while teacher Patty shows us the different ways to adjust the degrees of difficulty of the bike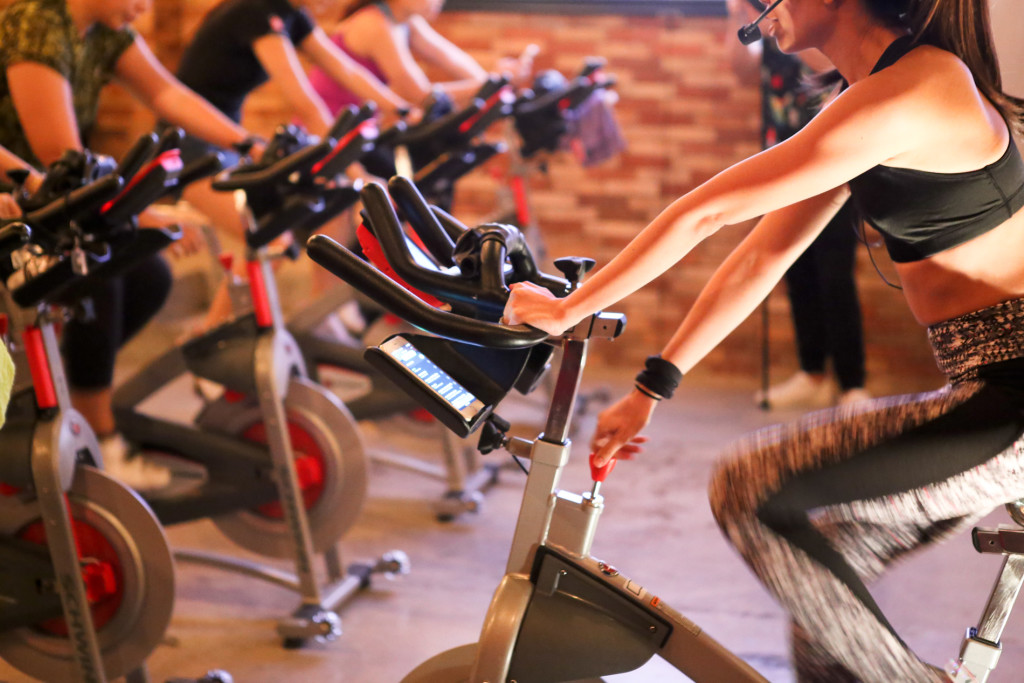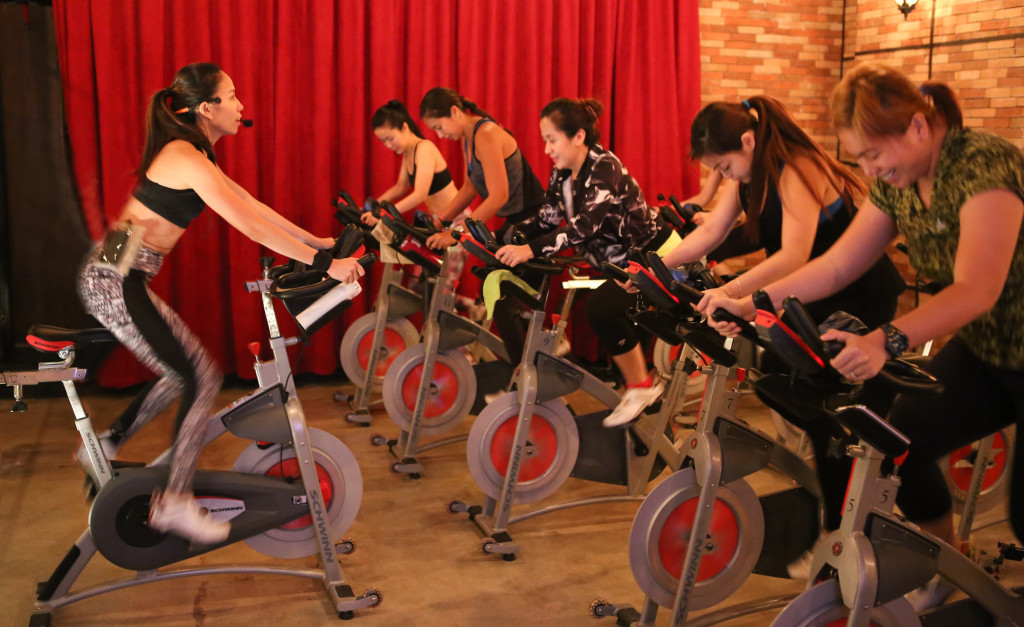 Cool fast-paced dance music starts to play and the class totally comes to life. It is like a disco on a bike!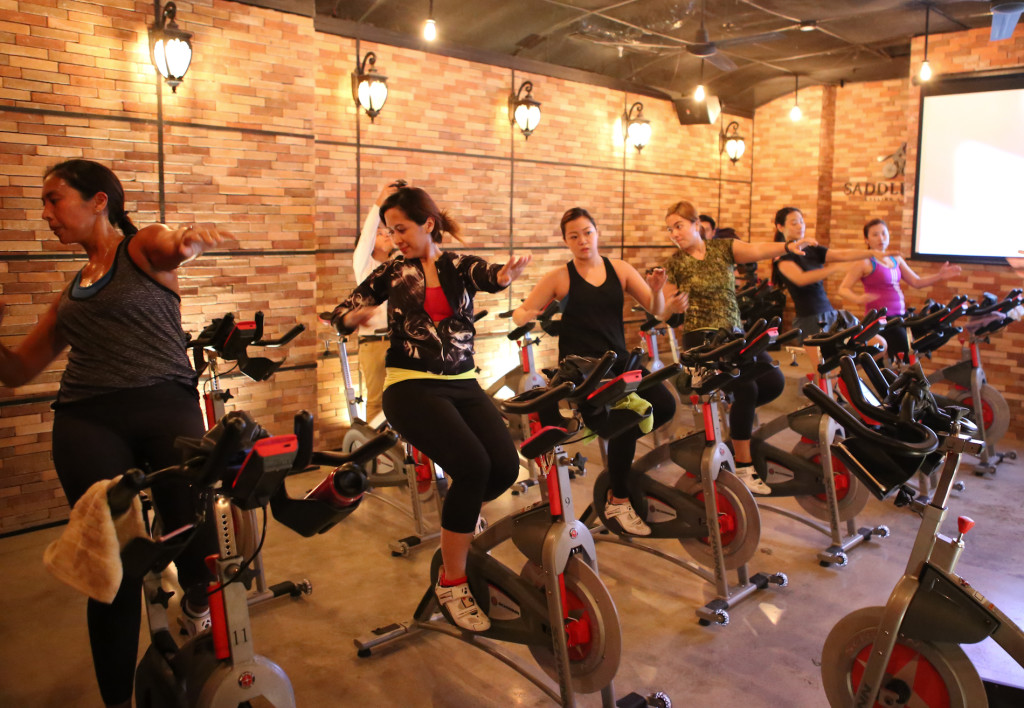 While pedalling we also warm up our arms and torso and move around in different directions. My heart is really starting to pump at this point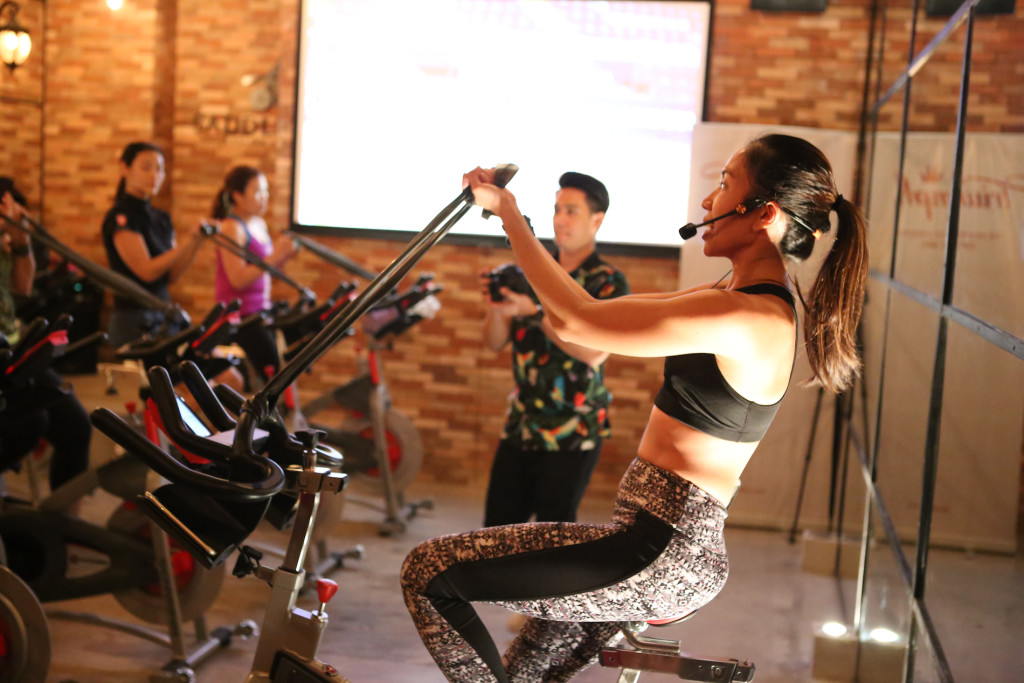 Next we grab the elastic bands which are attached to the bike and do exercises to workout different muscles in our arms and back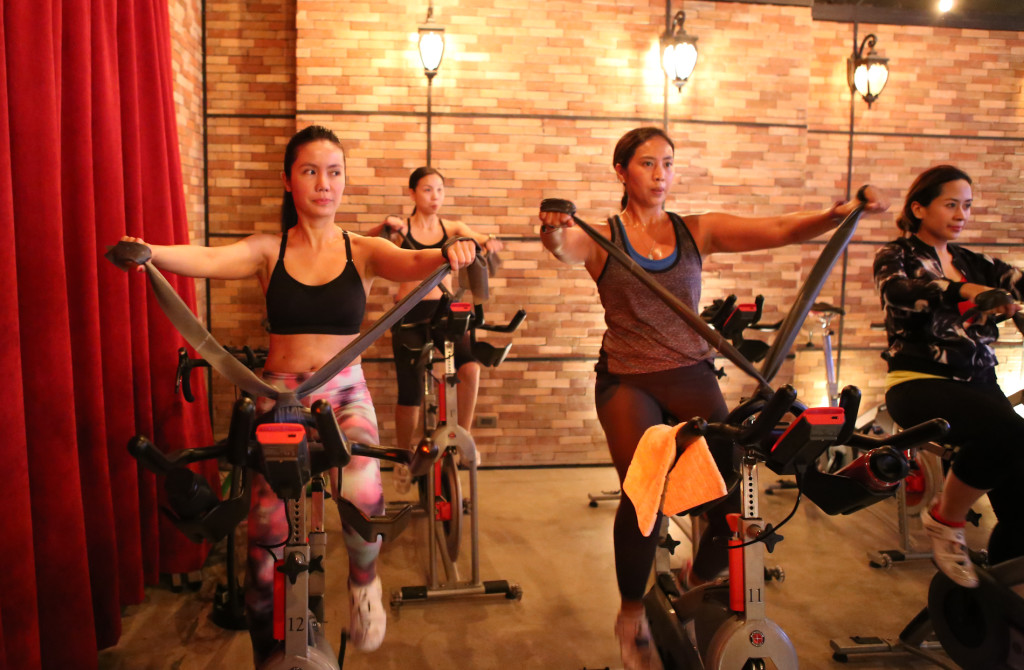 Working our latissimus dorsi muscles a.k.a the "lats" to remove that pesky back fat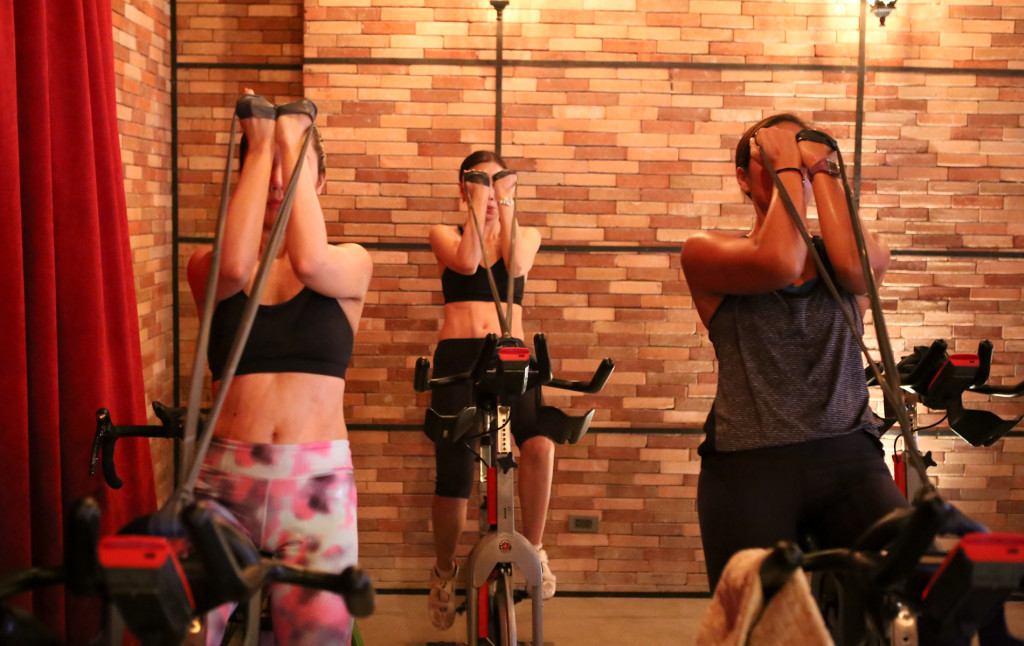 Strengthening our biceps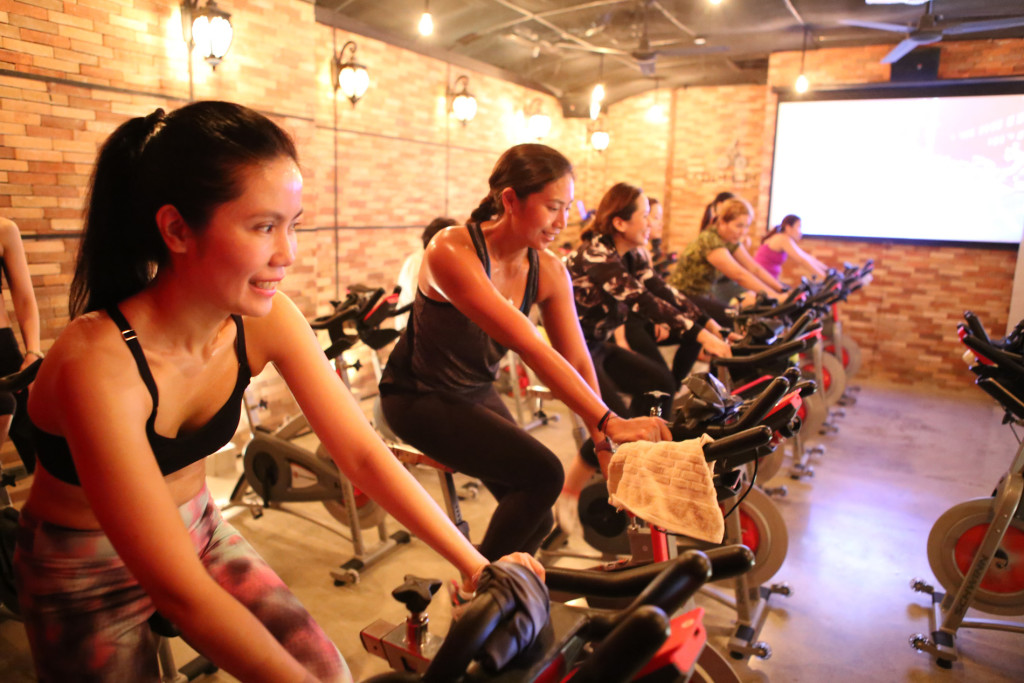 Then the music starts to calm down, and so does the class, coming into the cool down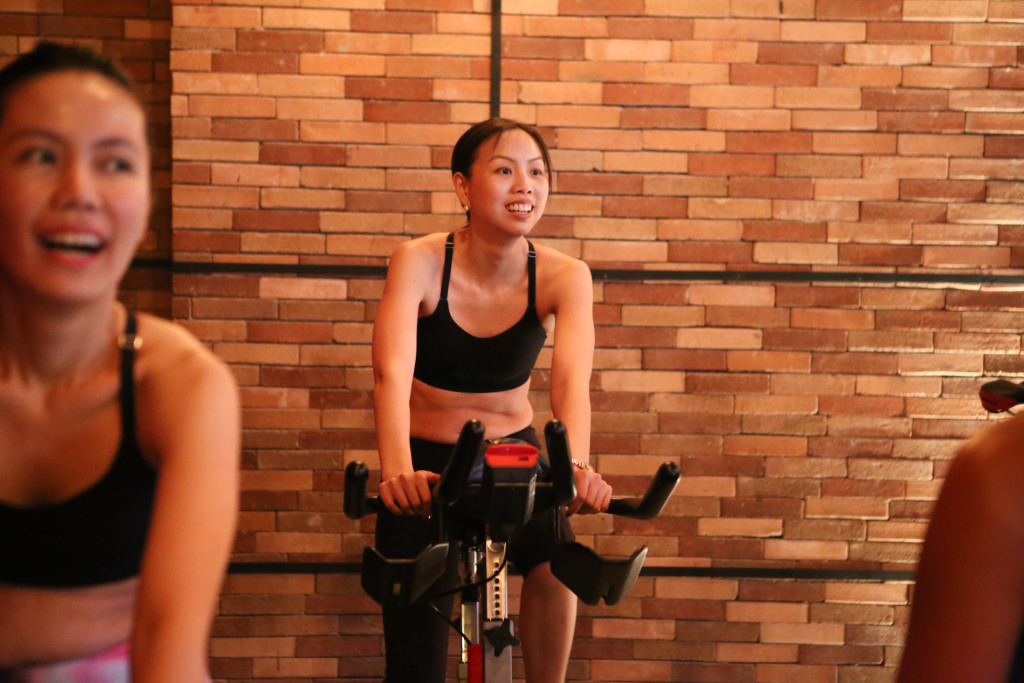 Whew! I survived my first spinning class hahaha! This was a great overall body workout, especially for the legs and buttocks, I could really feel it! It was also great cardio, and I feel like I must've lost hundreds of calories that day! Highly recommended for anyone who wants to firm up, lose weight, or just have a good time!
For more information, you can visit their website http://www.saddlerowph.com/ or facebook page https://www.facebook.com/saddlerowphilippines/
Many thanks to ARC Public Relations http://arcpr.ph, Triumph, and Saddle Row for this experience
Very comfy sports top by Triumph. To see the different styles, check out their website http://www.triumph.com/ph/en/index.html#.VuhPNBJ94U0
Photos by Luther Abcede and Missy Castro