September 1, 2017
Paper Moon
Paper Moon, the popular Milanese restaurant, opened their first branch in Asia, right here in the Philippines!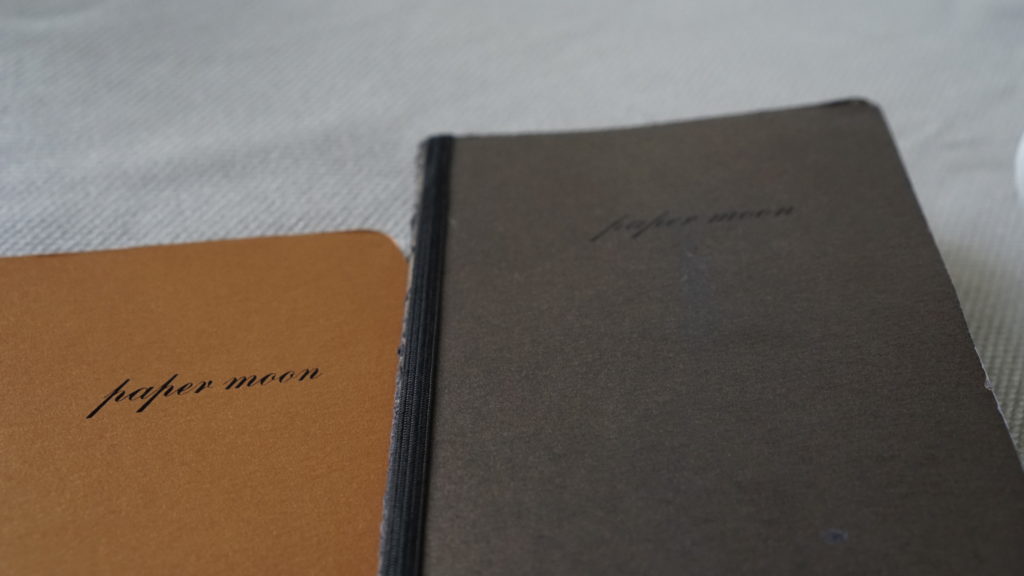 If you're looking for good Italian food, with equally nice ambiance, this is the place! It's a bit on the pricey side, but in my opinion, it's worth it.
Situated on the 65th floor of The Knightsbridge Residences in Century City, you can also expect great views of the city from its floor-to-ceiling windows. Just don't be surprised that you need to get off on the second highest floor, then take a small elevator to the top floor or Roof Deck to arrive at the restaurant.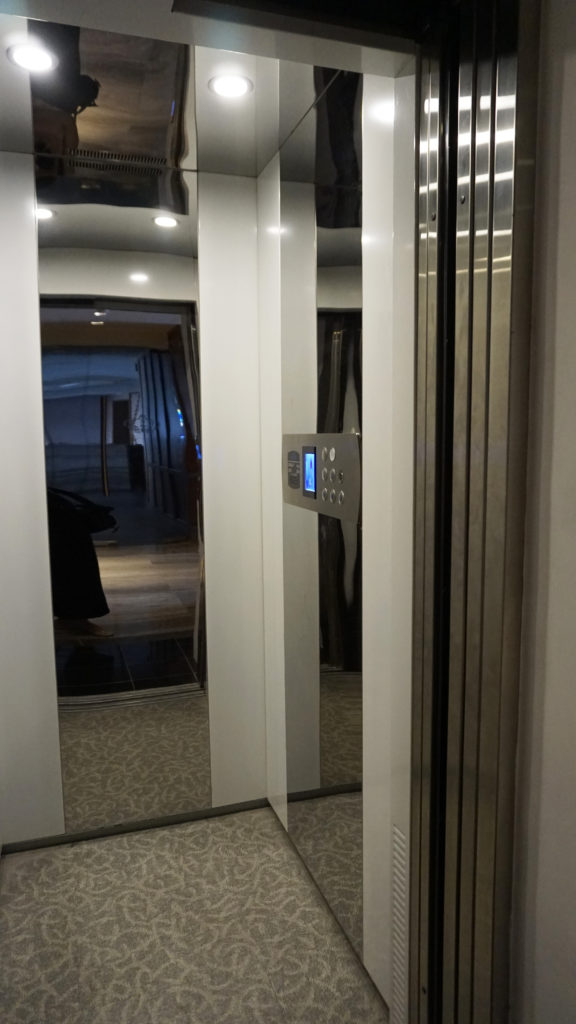 Small elevator to restaurant
As soon as you step out of the tiny elevator, beautiful interiors welcome you. There are black and white photos of icons like Sophia Loren and Sinatra all around. I also love the high ceiling, which is pretty rare even among nice restaurants.
My friends and I went during lunch and there are very few people at the time, which I like. I heard you can expect much more people at night.
There are two bars to have a drink, and a spacious room for private parties.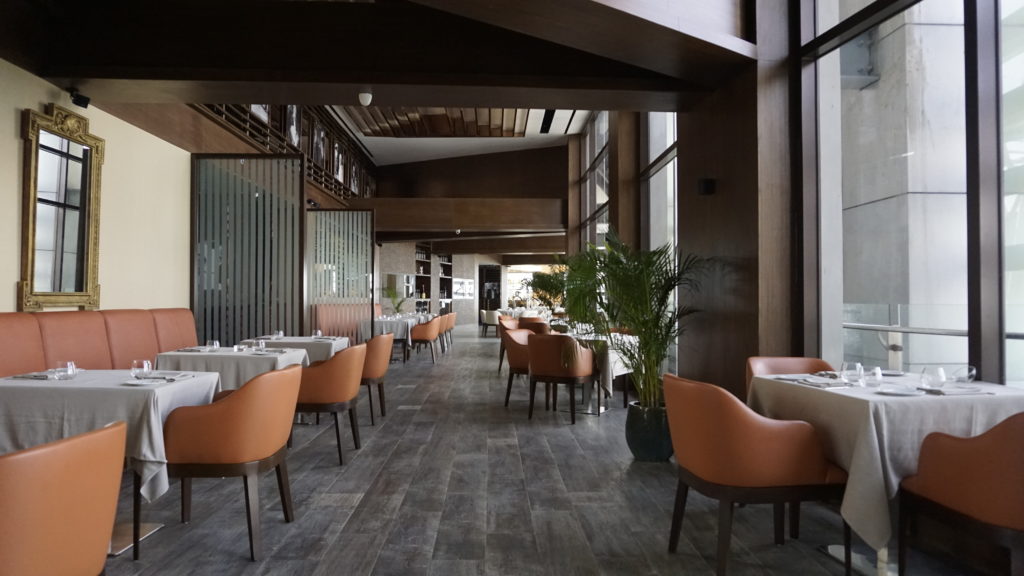 spacious interiors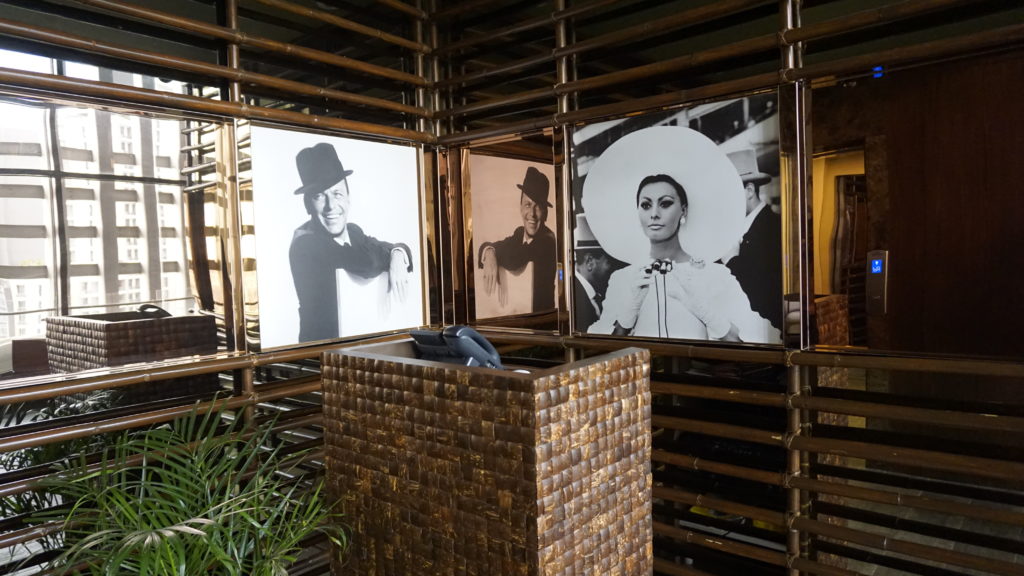 photos of icons all around
floor-to-ceiling windows
Here are some of the dishes we tried: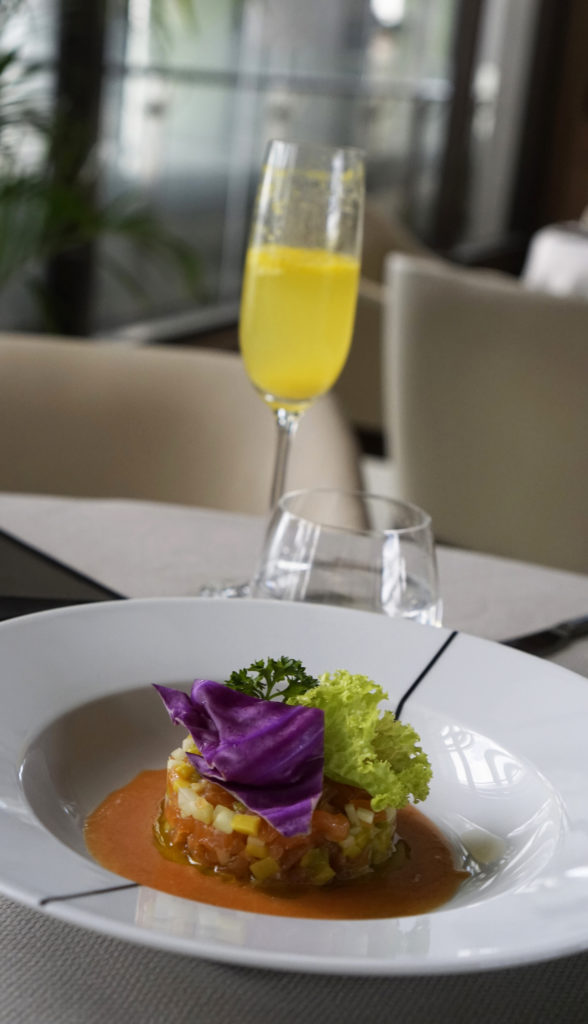 Salmon tartare with avocado and cucumber
I really liked this. Such a refreshing way to start the meal.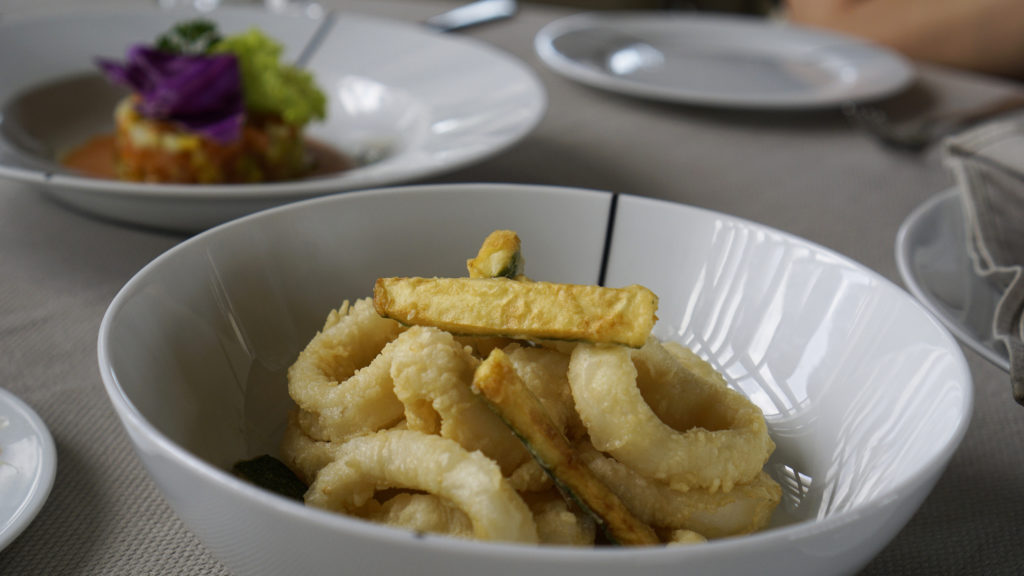 Deep fried calamari and zucchini
The Calamari had a nice texture, and was also not too oily. The tartare sauce that came with it had a liquid texture and was also very light. Nice touch as well to add some zucchini in there.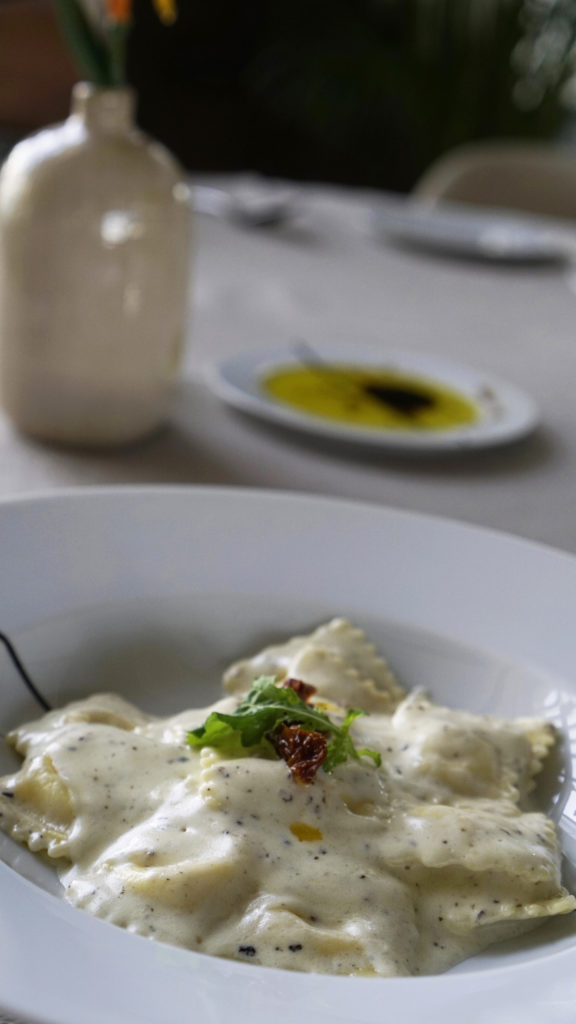 Homemade cheese ravioli with a truffle cream sauce
This was one of their top recommended pasta dishes, and it didn't disappoint. The sauce was rich in flavor but not overly creamy, and the pasta was cooked perfectly al dente.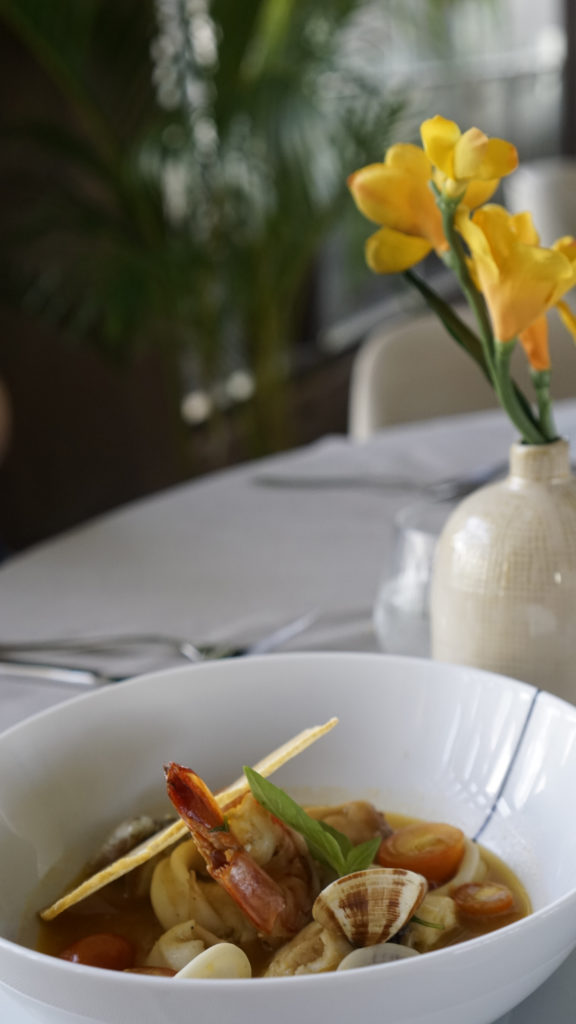 Fish and seafood chowder served with toasted bread
I didn't get to try the seafood chowder but one of my companions had it and said it was quite good as well.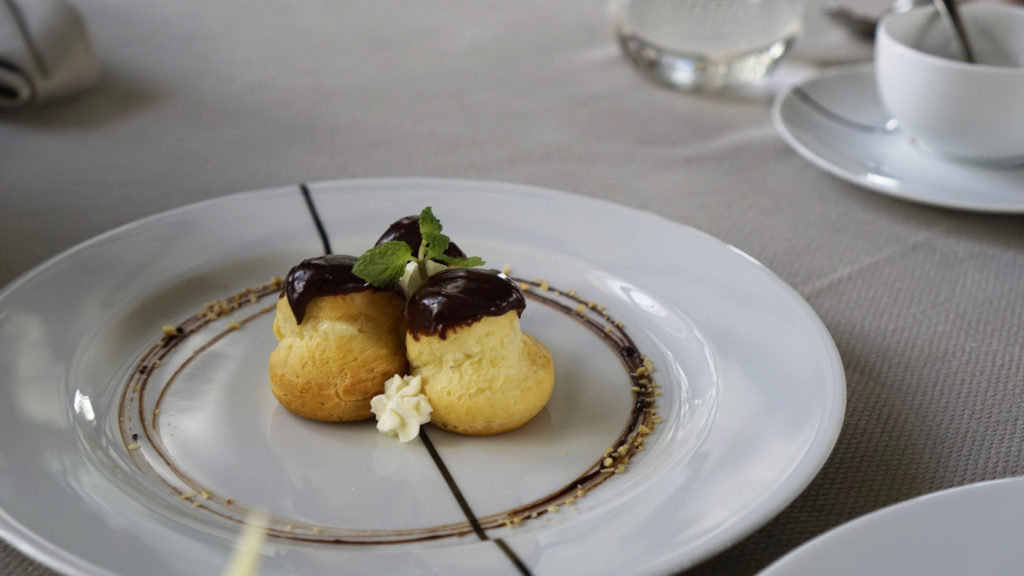 Profiteroles with custard and chocolate ganache
The profiteroles were really good. My only "complaint" is that I wish there were more of them haha! And more chocolate is always nice!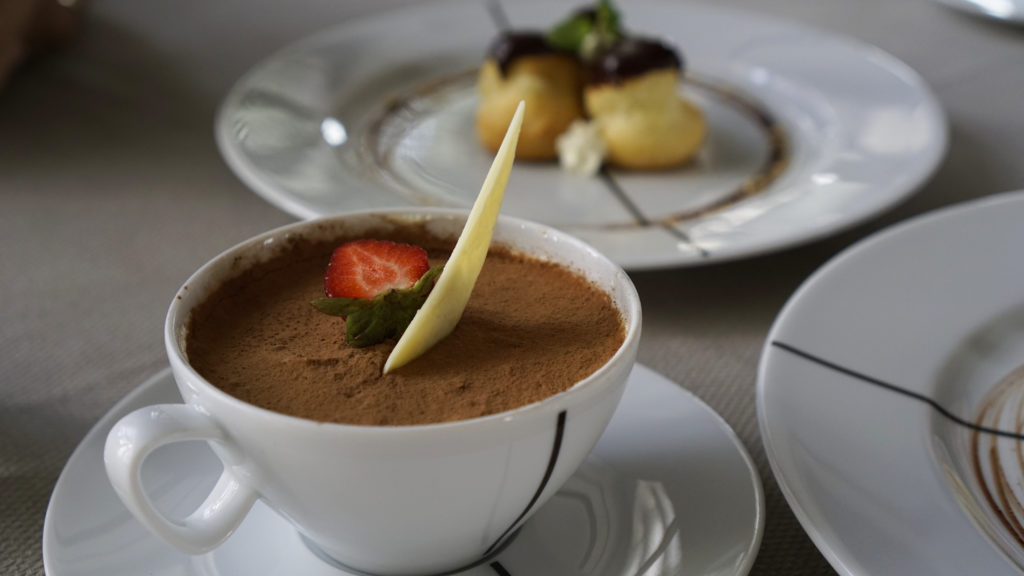 Tiramisù
The tiramisu was so prettily presented, and yes, it tasted as good as it looked.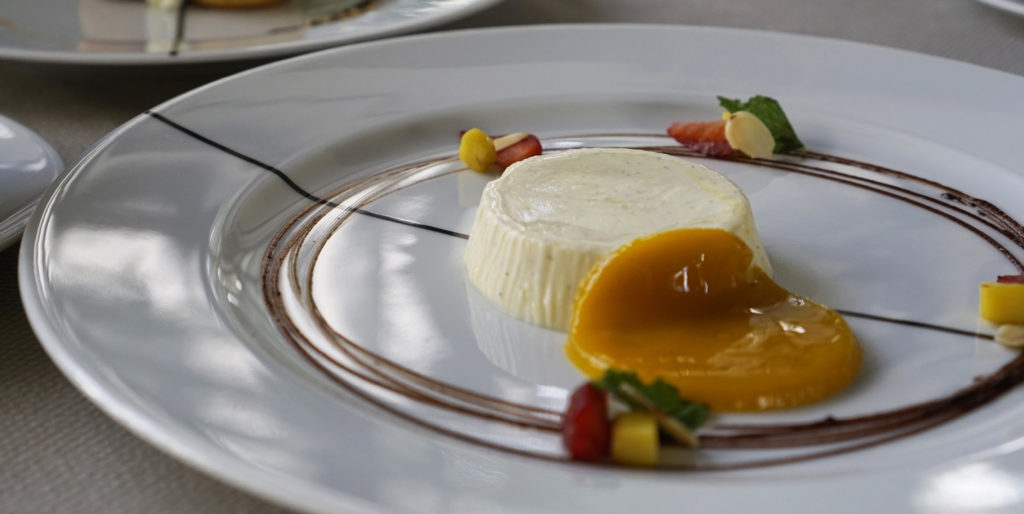 Panna cotta with mango
The Panna Cotta was my least favorite, but it was good too. I prefer the style which is a bit sweeter and creamier, but if you like yours less rich and a bit on the tart side, you will like this.
I didn't get to try their thin crust pizza, which is supposed to be good. Save that for the next time, since I'm definitely coming back!
PAPER MOON MANILA
65th floor, Knightsbridge Residences
Century City
Makati City
+632 7938630
https://www.papermoonrestaurants.com
closed Mondays