October 25, 2017
Yoga+ Express McKinley Hill
Our branch of Yoga+Express is situated at the 2nd Floor of the Venice Grand Canal Mall in McKinley Hill.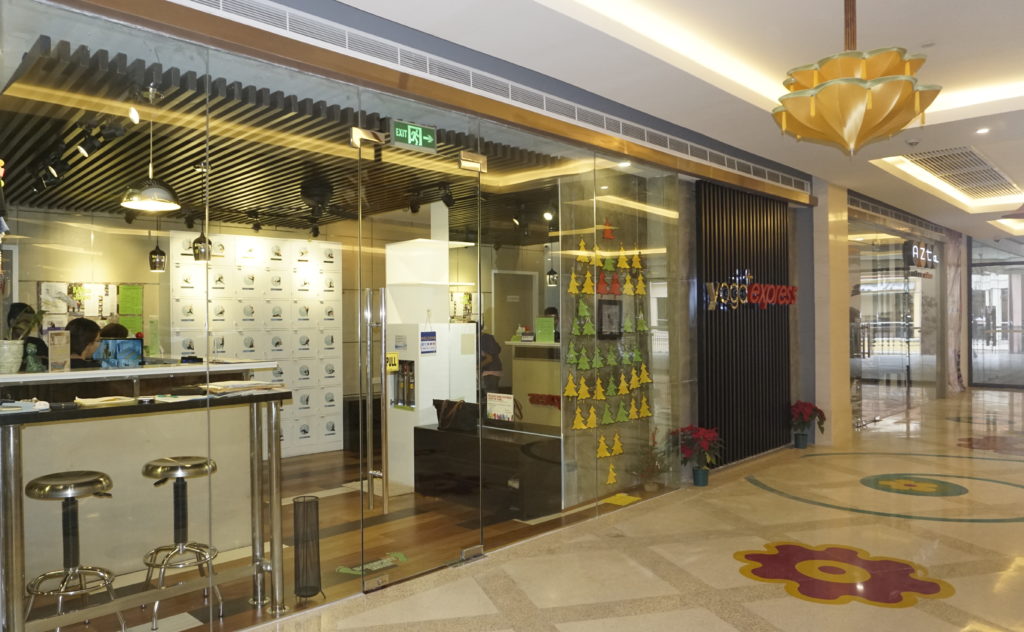 Entrance to the studio
We offer 60-minute classes in three different styles – Vinyasa Flow, Hot, and Yin. Normally yoga classes are 75-90 minutes long, but we know people are busy and so we offer shorter classes, but which still provide the same benefits as longer classes.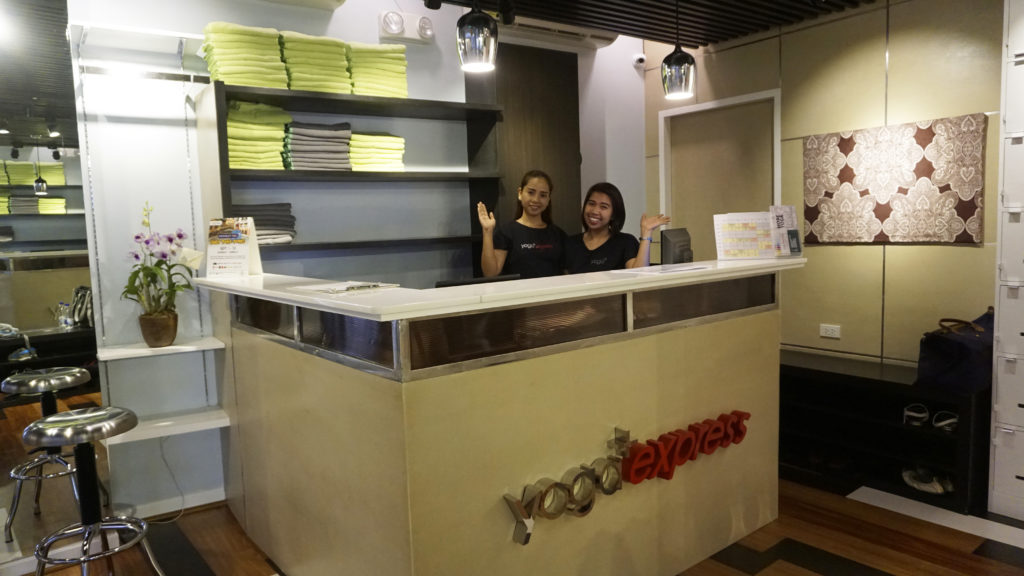 Friendly and helpful staff and teachers greet you upon entering the studio
You can choose to bring your own mat and towel, or rent from the studio. We provide top quality Manduka mats and microfiber towels at an affordable price. Props such as blocks, straps, pillows and bolsters are also available free of charge. We also have showers and a toilet in the studio for your convenience, as well as free alkaline drinking water to balance out the ph in your body.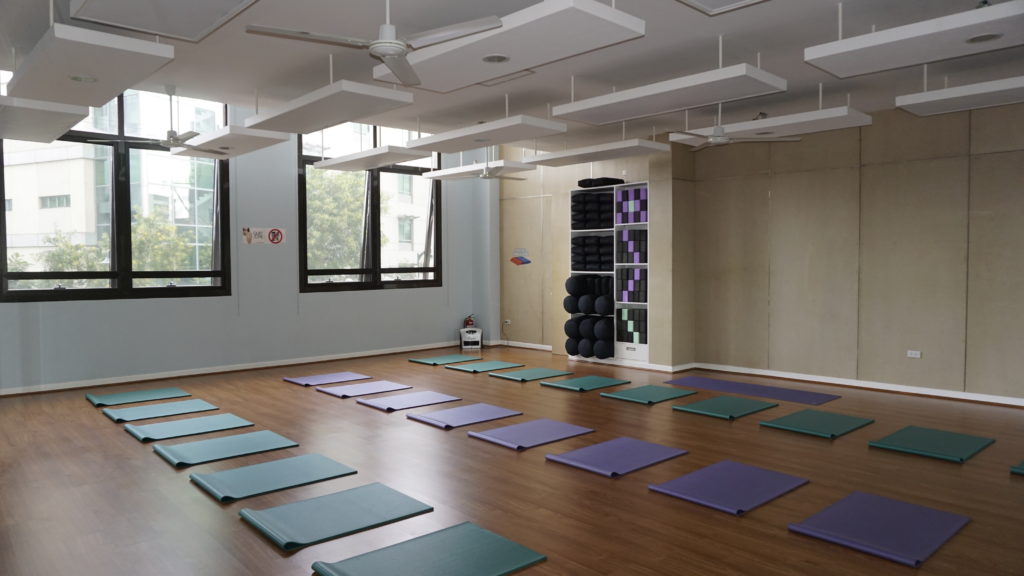 Big windows allow for natural light and air circulation. The yoga room is equipped with therapeutic far-infrared heaters. We also have an Ozein air purifier in the room to ensure a clean breathing space
NOTE: In the following photos, some poses may seem intimidating especially for those who are new to yoga, but please take note that the poses can be modified for each body type and level of experience.
Here are some examples to give you an idea of what to expect from each style of yoga:
1. VINYASA FLOW yoga is a style where we move with the breath, which helps you develop balance, build endurance, and strengthen your muscles. It helps improve flexibility as well. The sequence varies with each class and with different teachers, but it is always a full body workout. Sun Salutations as well as a series of movements called "Vinyasas" are almost always done in these classes. We offer it in three ways: as a non-heated class called Flow, a heated class (32-34 degrees Celsius) we call Hot Core, and a class focusing on alignment and the basics, Fundamentals.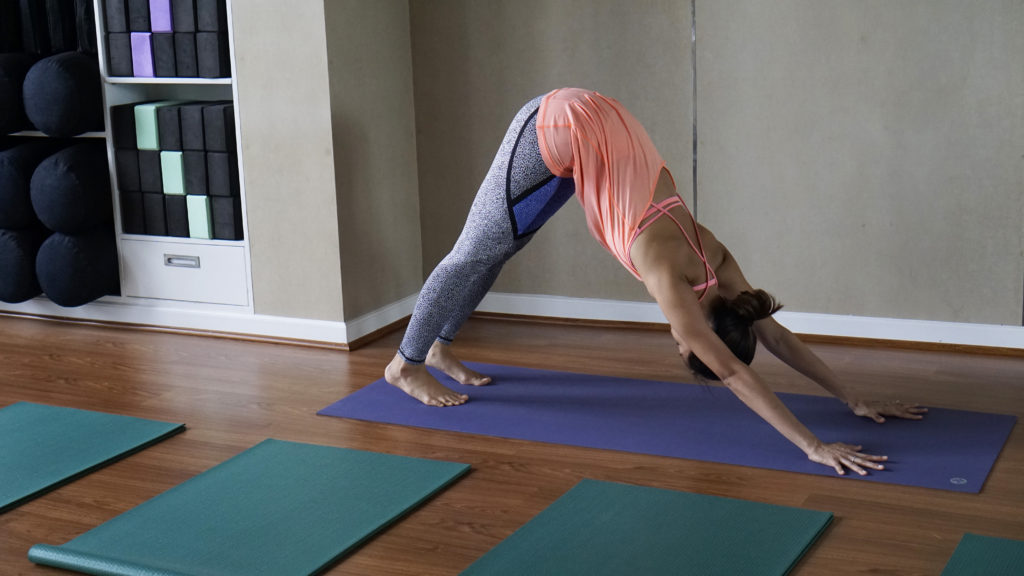 Downward Facing Dog is a pose done in all Vinyasa Flow classes from beginner to advanced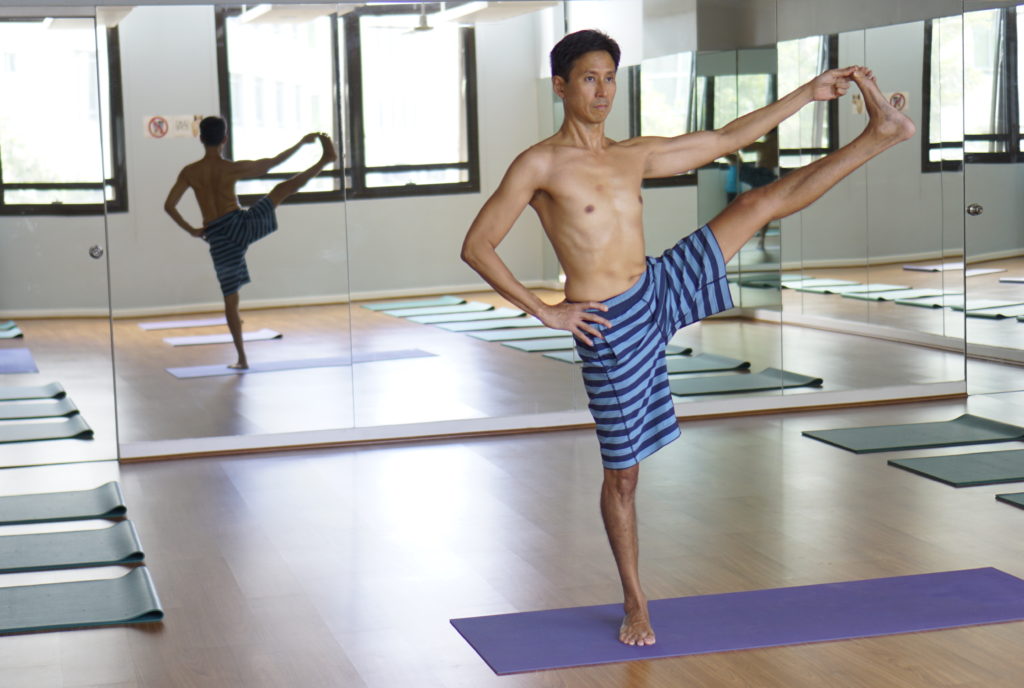 Balancing Poses have both physical and mental benefits. They improve equilibrium receptor function in the body making us less prone to tripping and falling. On a mental level they help us learn to keep our attention and stay focused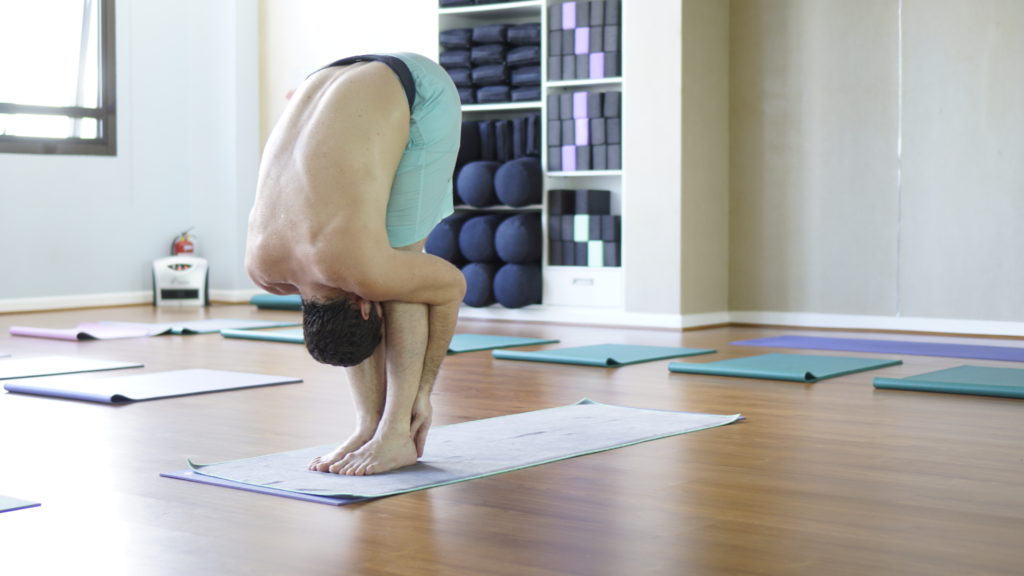 Standing Forward Bend helps with flexibility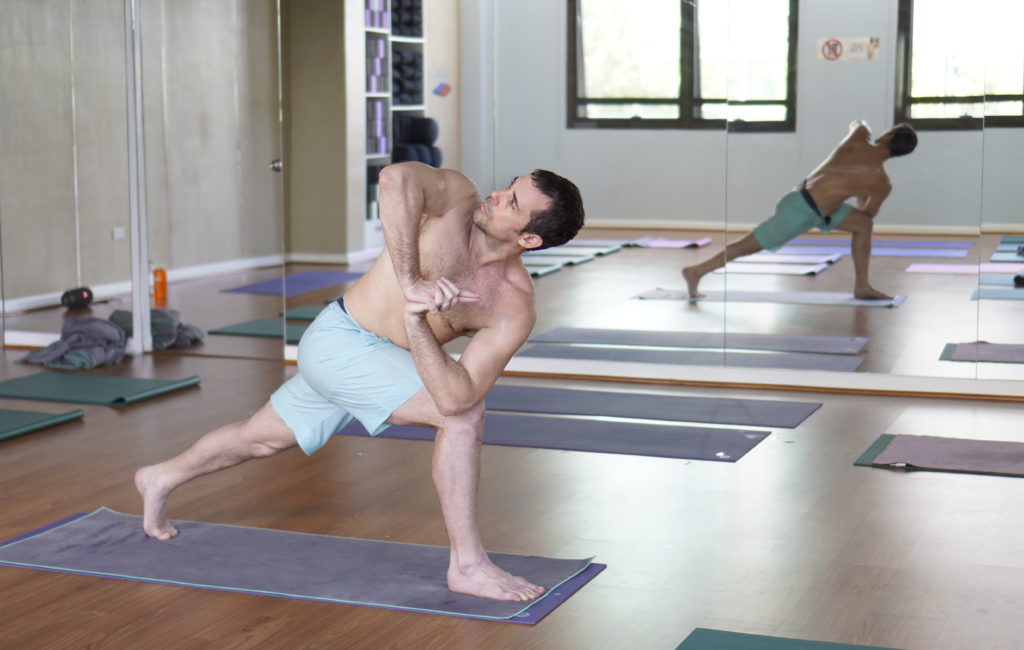 Twists help with detoxification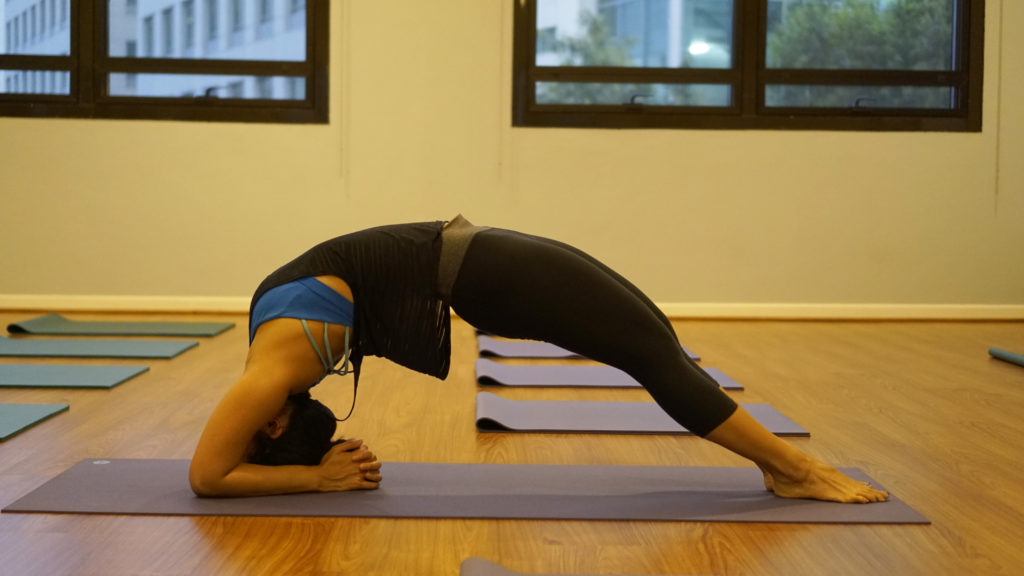 Backbends help keep the spine strong and healthy, maintaining good posture in the body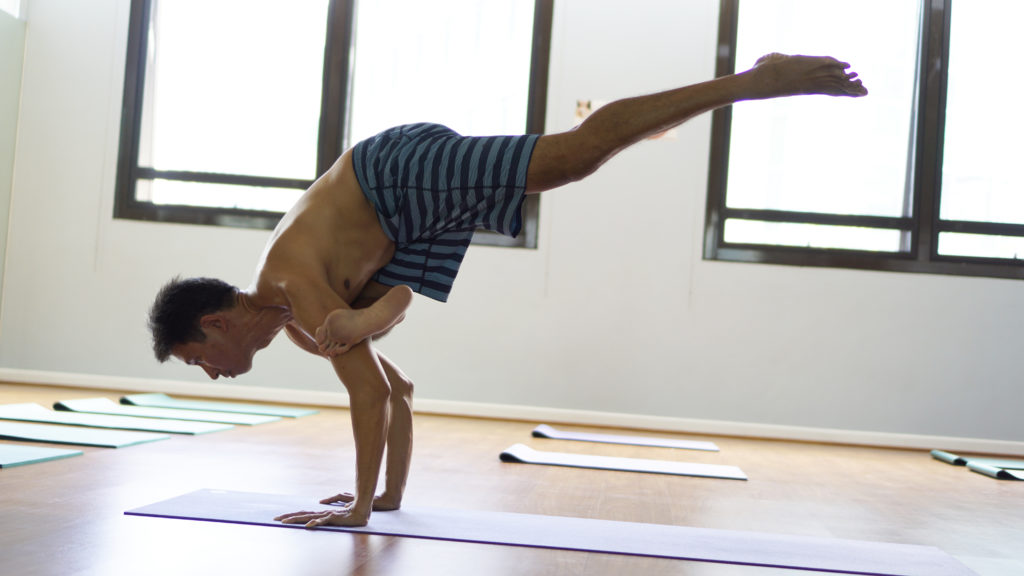 Arm Balances strengthen the arms and the core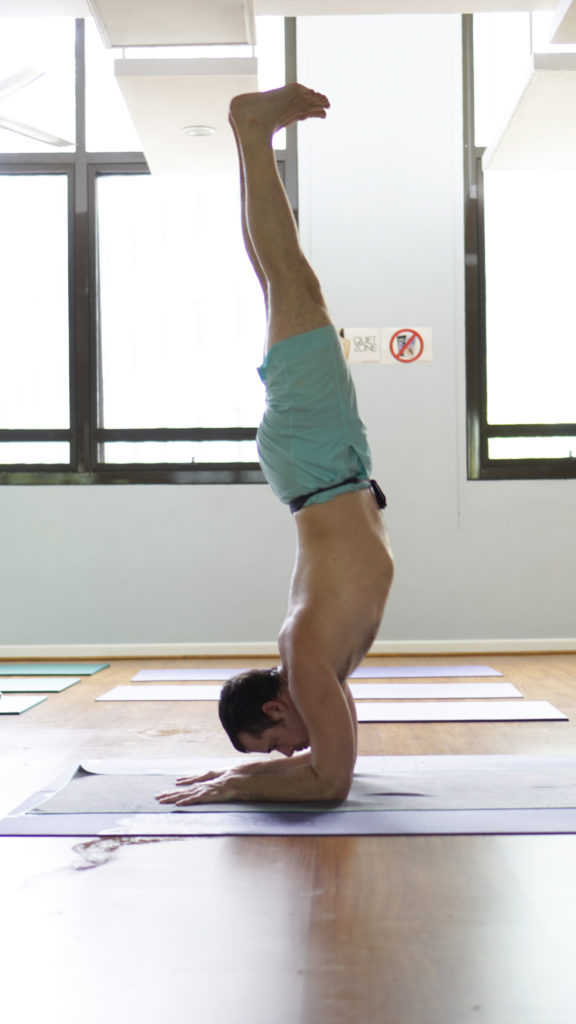 Inversions tone muscles, improve balance, circulation and help you de-stress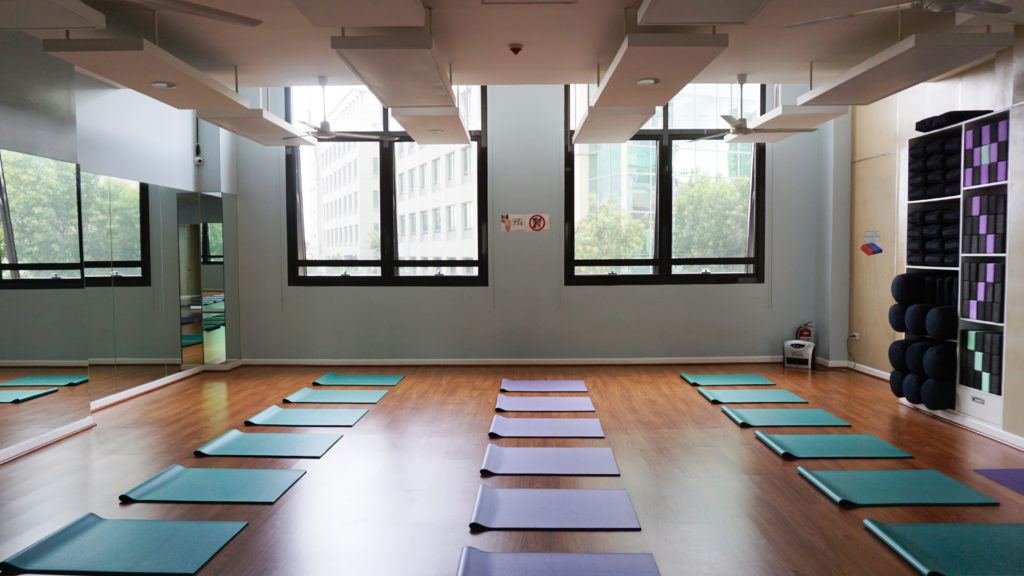 Vinyasa Flow is practiced facing away from the mirrors
2.HOT YOGA has a fixed sequence exclusive to Yoga+Express, wherein the room is heated between 36-38 degrees Celsius. We use far-infrared panels to heat the room which are good for the skin and detoxification. The heat also helps loosen the muscles, allowing you to get into the poses more comfortably and help avoid injury during practice. The class has a variety of poses which benefit the entire body, as well as the mind.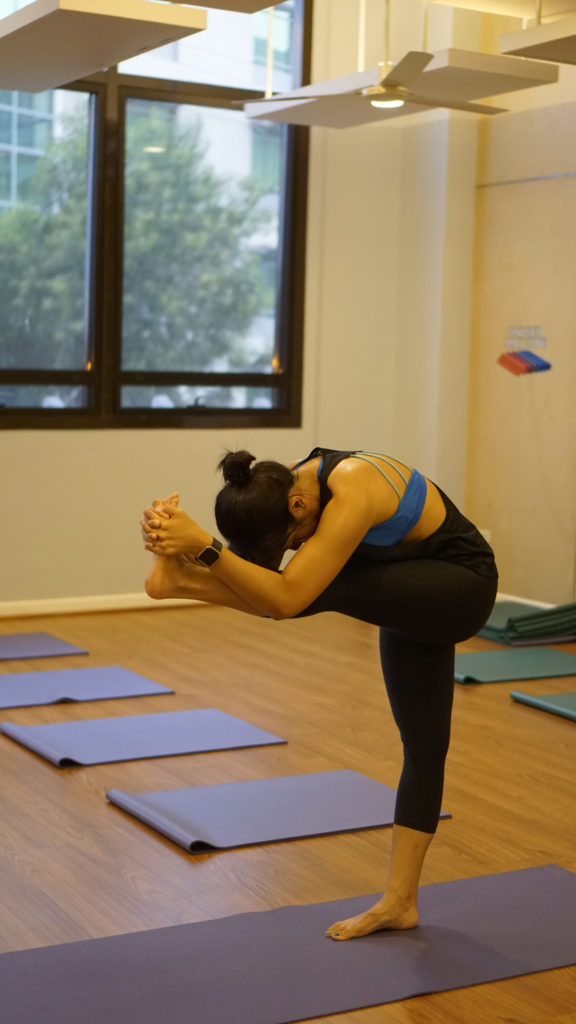 Standing Head to Knee improves balances, strength, and flexibility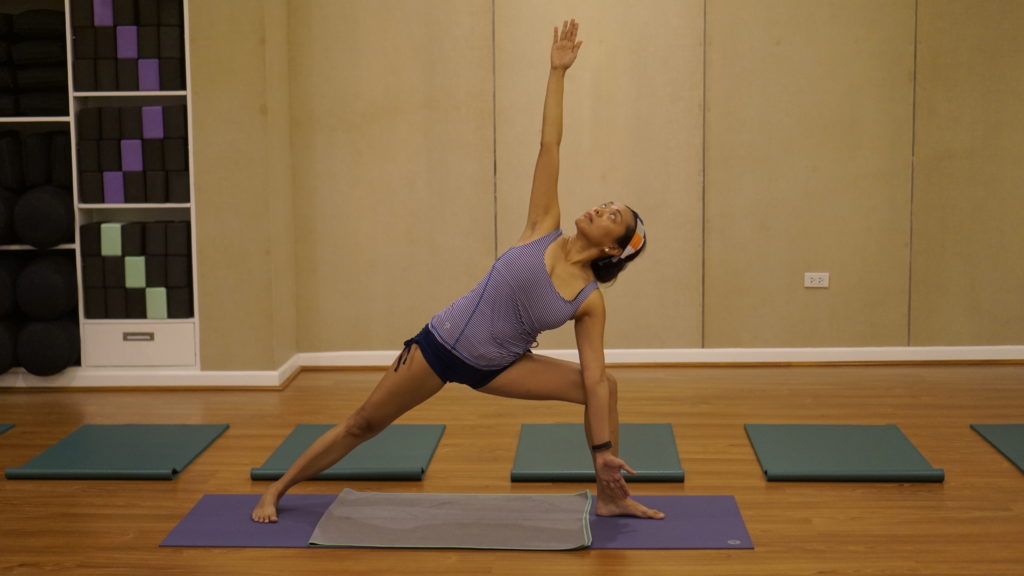 Hot Yoga's version of Triangle Pose strengthens leg muscles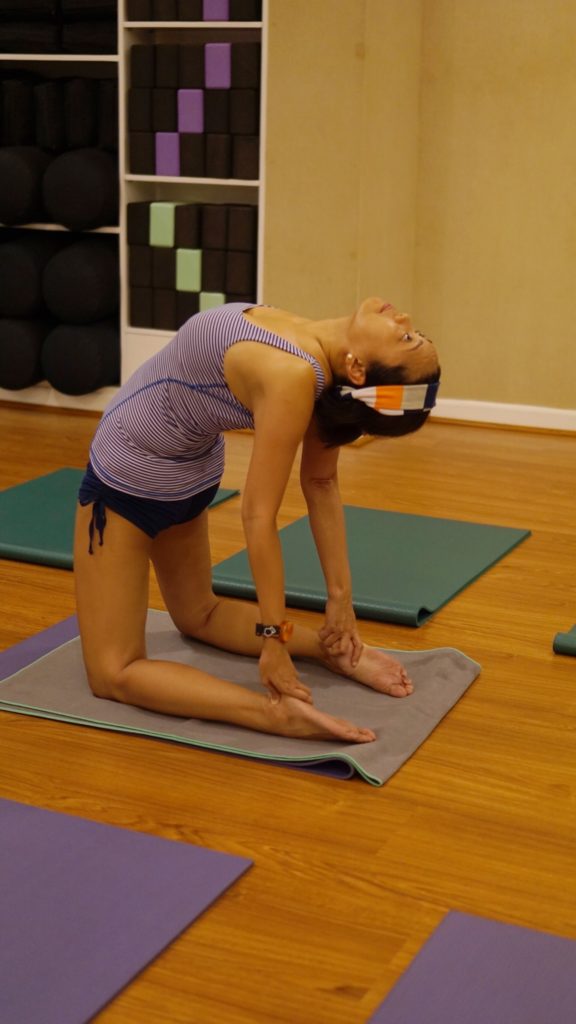 Camel Pose keeps the spine healthy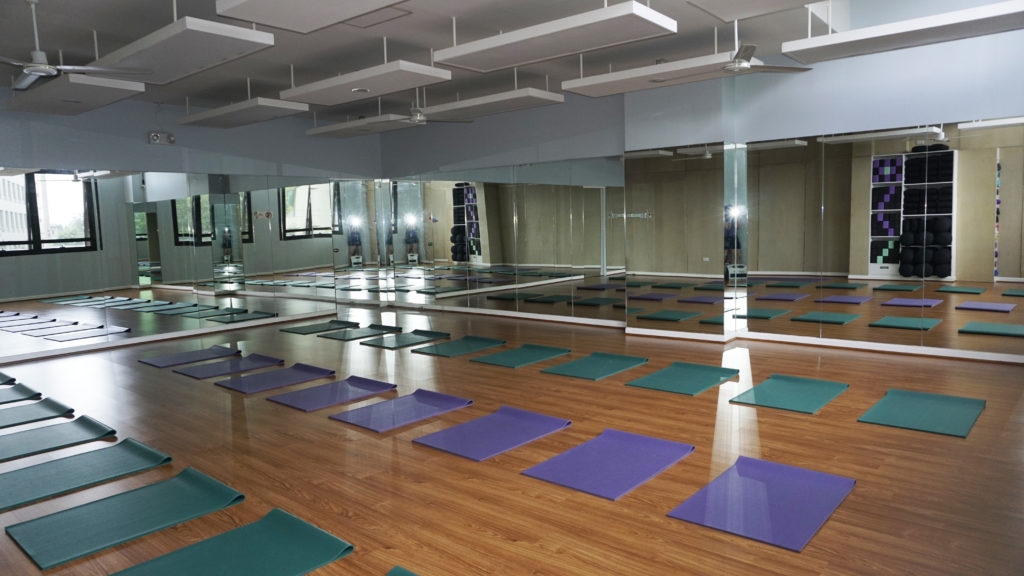 Hot Yoga classes are conducted facing the mirrors, so you can check your form
3.YIN is a passive style of yoga which focuses on the connective tissues in the body. The poses are held longer than in Vinyasa Flow and Hot, and are mostly done in a seated or lying down position. It balances out an active lifestyle and promotes better sleep and digestion. It also helps heal injuries.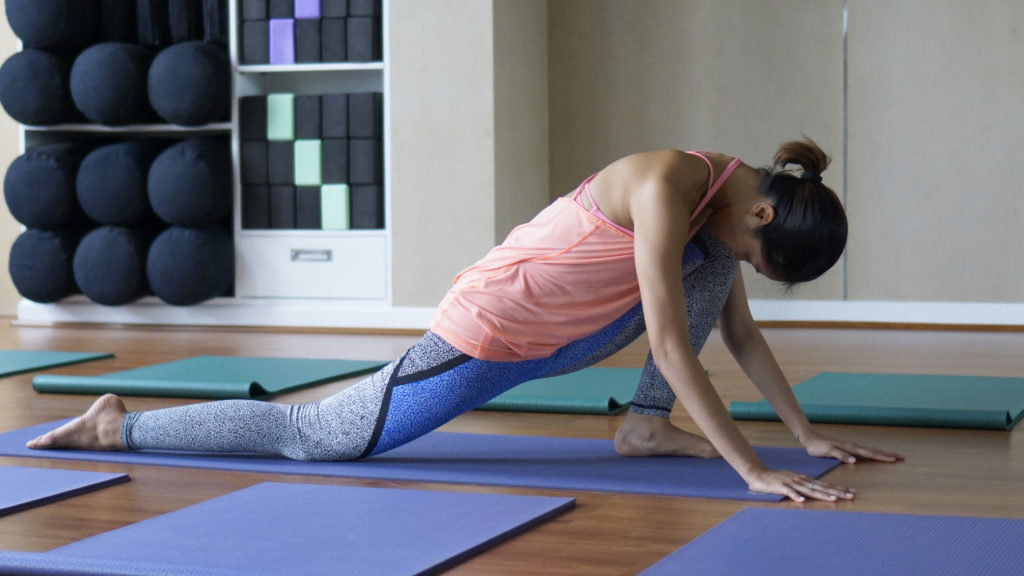 Yin Yoga helps slow down aging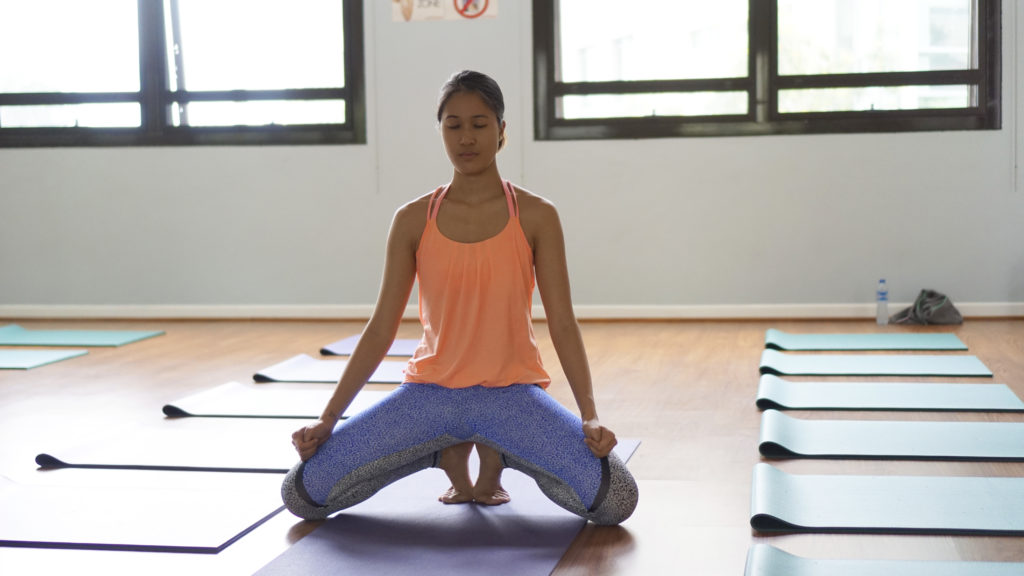 A great complement to those who do sports to heal and avoid injury, and improve performance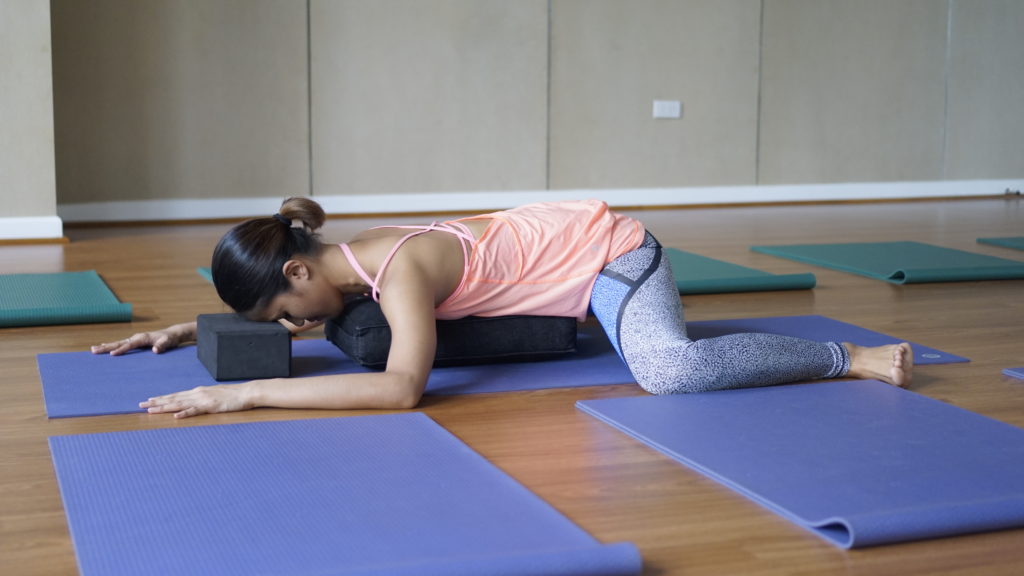 Yin helps us keep a healthy range of motion
These are just a few of the many poses to give you an idea of yoga. There are also countless benefits, both physical and mental, that I hope you can experience for yourself by trying out classes with us. Hope to see you at the studio soon! Namaste.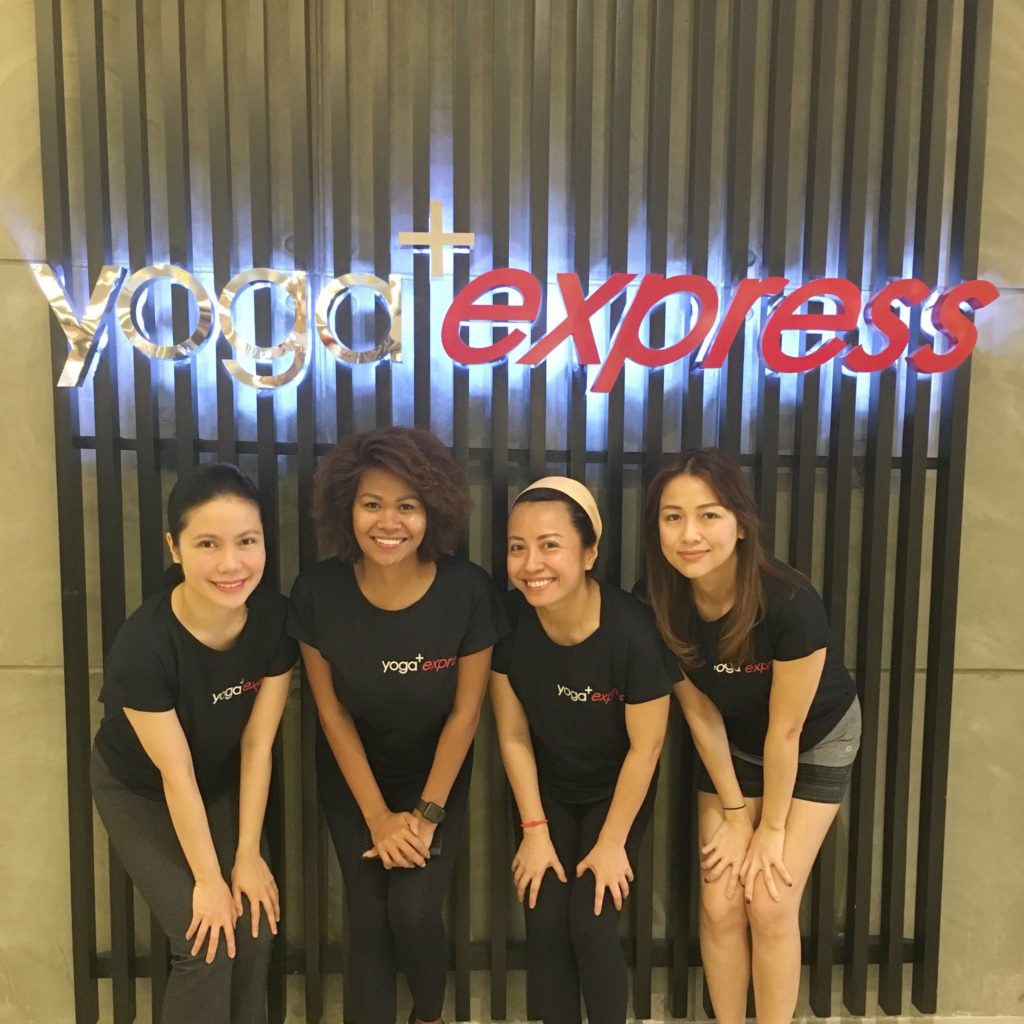 Yoga+Express McKinley Hill Branch Partners
Here's a video about the studio so you can really get a feel of what it's like:
YOGA+EXPRESS MCKINLEY HILL
2nd floor, Venice Grand Canal Mall
McKinley Hill, Taguig
phone: +632 7773174 cel: 0919 9917710
https://www.yogaplusexpress.com/mckinley/
Email: mckinleyhill@yogaplusexpress.com or ype.mckinleyhill@gmail.com
Facebook and Instagram: @yogaplusexpress.mckinleyhill